Sorry to invoke the name of an otherwise forgettable Gwyneth Paltrow movie.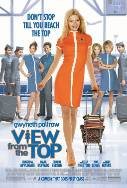 But we're all really excited for next week's Microsoft SharePoint Conference in Las Vegas. Quest, now part of Dell, is the lead sponsor for the event. And I couldn't be happier or more excited to see so many good friends in the SharePoint community.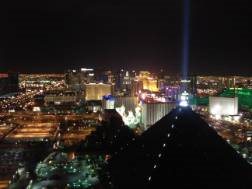 (OK, this is also the view from the top of the Mandalay Bay complex.)
We can expect to hear a lot from Microsoft about SharePoint 2013 and the decade of growth that has fueled the platform's meteoric rise. Jared Spataro, GM of Microsoft's SharePoint business, noted last year that SharePoint had reached 125 million seats and $1 billion in annual license sales. I expect this year we'll hear ever greater numbers during the Monday keynote. And with Microsoft's recent acquisition of Yammer, there should be more news about the plan for integrating SharePoint and Yammer.
But it's taken us over ten years to get here. Not only is SharePoint bigger than ever – this will be the biggest SharePoint conference in history. Over 10,000 people are expected – wow. There'll will be plenty of technical education and social networking (the after work kind, of course!) I've been lucky enough to be able to speak at a number of SharePoint events around the world, and I'm honored to have been selected to speak at my first ever SharePoint Conference.
So if you're coming, enjoy the week – we've all been part of SharePoint's success. And there'll be even more fun happening in and around the Quest booth (319). Even if you're not there, we'll be streaming the event from our live booth cam (www.quest.com/)– follow Twitter for details. Here's where you can find me:
Monday 1;15pm – Theater Presentation -- SharePoint 2013 Migration – How to Reduce Stress and Ensure Success
Tuesday 1:00pm – Book Signing, Dell Booth 313, "SharePoint 2013 Consultant's Handbook (Advance Edition)"
Wednesday 9:00am – Breakout Session, Islander Ballroom "Future-proof your SharePoint solutions – A case study and upgrade demo".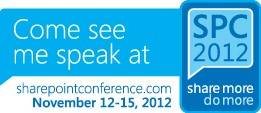 We'll be taking the wraps off a few product surprises next week too. If you're not there, you can still expect to see updated version of my session showing up at events over the next few months. Hope to see you next week!