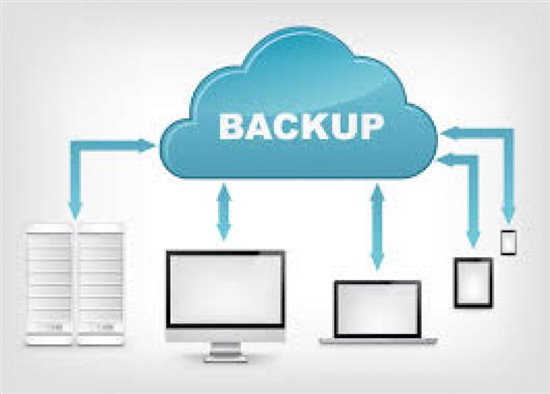 Predicting the death of any technology is never a sure bet. Case in point: The oft-heard prediction that tape backup is as dead as the telegraph. But like the famous Mark Twain quote goes, the reports about the death of tape are greatly exaggerated.
In fact, according to survey results presented by Gartner in December 2013, more than half of IT professionals, when asked to describe their primary backup methodology, said they either:
1) Back up data to disk – not a virtual tape library (VTL) – then move the data to tape (D2D2T)
2) Back up to a VTL, then move data to tape
Bottom line: The use of tape format as a backup storage medium is still a reality for many of your legacy application processes. Therefore, it's essential that your legacy processes stay in place, even as you integrate purpose-built backup appliances into your environment.
That's why we recently added VTL functionality to our DR series backup appliances. This new capability makes it possible for your backup software to back up data to virtual tape drives. This new functionality, available at no additional cost to existing DR appliance users, allows DR series appliances to emulate physical tape libraries, giving you the ability to create a VTL interface on LANs and SANs.
Now when your backup application sends data to a DR series backup appliance, you can select the NDMP protocol when the appliance is connected to a corporate LAN as a NAS target. Or if the appliance is connected to a SAN, you can select the iSCSI protocol to utilize the DR appliance disks as Virtual Tape Libraries.
The benefits of this new VTL functionality are infinite. For example, since VTL does not have any mechanical components and is only a simulation, there are no delays incurred for loading tape or seeking to a position in tape (like a filemark or a block).
Another benefit: Your backups will be significantly faster. You'll have more flexibility to store data on your pre-existing SANs, eliminating the struggle of transmitting data over corporate LANs, which can potentially slow down other network traffic.
What's more, with VTLs, you won't have to restrict your backups to the limits of physical tape libraries. And even better, you'll be able to create new tape drives and cartridges on a VTL in a single step, making it easier to schedule multiple, concurrent backup jobs with new backup targets.
With the new operating system, your DR series appliance will allow you to configure up to four containers, each acting as a unique VTL. Each VTL container can act as a StorageTek STK L700 tape library, as many as 10 IBM tape drives, and up to 10,000 tape cartridges ranging in size from 10GB to 800GB.
With every VTL container on the DR Series appearing to your backup software as an STK L7600 library, your backup software will treat the VTL just as it would a physical tape library, allowing you to copy virtual tape cartridge data to physical tape cartridges (and back again, if needed).
Learn more about the DR appliance series new VTL capabilities in a new analyst report from DCIG: Advanced Encryption and VTL Features Give Organizations New Impetus to Use the Quest DR Series as Their "One Stop Shop" Backup Target.