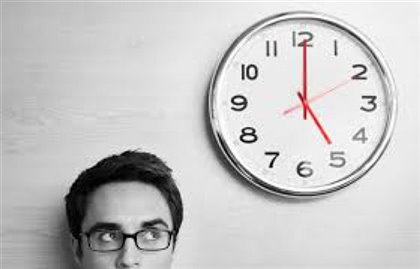 Most of us living in the 21st century are leading extremely busy lives…. But have you ever stopped and thought about what's stealing your personal time every day? It can be simple things like going to a coffee shop, standing in line waiting to get served instead of simply setting your coffee maker to go off before you wake….. Or as complex as trying to avoid chilling out by watching so-called reality shows about people you'll never meet or care about.
The same is true in IT – especially with the growing stress to be sure everything is always up and running, it seems like precious little time is left at the end of the day to simply take stock, do the backups needed and get ready for the next day's work. It doesn't have to be that way. Careful planning and prioritization of recovery objectives and timing can help enormously and save you precious time to do with as you please.
What's next?
If we think of backup and recovery as an insurance policy for your business then start the conversation with your line of business managers by thinking about the following. "What's critical for daily operations? What applications need to be up and running 24x7?" These may need a recovery period of hours and recovery point of minutes along with retention periods of anywhere from one to three months. Other less critical data sets or servers might have shorter retention periods and could withstand longer recovery periods – which lead to less data being backed up. Having a clear idea of what the business needs to stay up and running helps when choosing the type of backup applications and hardware needed.
People
Also consider your staff – are you a small, lean IT team? If so, any technology that lets you "set it and forget it" like purpose built backup appliances can shave hours off the day or week that you and your staff need to spend backing up data. Having reliable backup processes in place can rapidly give you back more time in your day.
Licensing
Another aspect is licensing – something you might not think about after an initial purchase decision is made until license renewals come up –or you may be dealing with license arrangements you've inherited from predecessors. Just like buying more house than you need is wasteful, handling all your backup needs with a single approach to licenses could be stealing dollars out of your budget that don't need to be spent. Bottom line, many customers find that by using a combination of backup products with different licensing parameters (front end or backend capacity, number of servers and VMs) can save money.
Innovate
When it comes to wasting time, the latest technology improvements can go a long way in shaving off minutes or hours from backup requirements. Current solutions incorporate time-saving features such as ingest accelerators, Change Block Tracking, snapshots, deduplication and compression.
And lastly, watch your growth rate…. Appropriately sizing the solutions you need to help keep your data backups for the next 1-3 years and making sure you can add capacity as needed helps avoid the time it takes to rip and replace outgrown solutions.
So when it comes to IT backup time wasters take a long term view of your needs. Some front-end planning and discovery can go a long way to giving you and your staff more hours in the day.