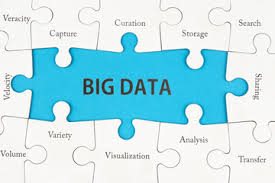 It's been a couple of weeks since Dell World and one theme continues to resonate in my mind: Dell is serious about Big Data. As part of Michael Dell's opening keynote, Quest's own Dr. Thomas Hill, Executive Director, Analytics shared the stage with fellow panelists Michael Chui (Partner, McKinsey Global Institute), Shyam Sankar (President, Palantir) and Tom Reilly (CEO, Cloudera) to share their perspectives on the power and promise of the Data Economy.
I had the pleasure of hearing Philadelphia Youth Network also share their Big Data story at Dell World. Many industries have invested in Big Data – in fact, Gartner says that 73 percent of all organizations will by 2016 - but it's particularly inspiring to see its adoption in the non-profit sector. Philadelphia Youth Network is one of the city's main sources of jobs for youth — more than 126,000 of them since its founding 15 years ago. The organization serves youth in diverse communities and connects and aligns all the different organizations and funding partners that can help a young person find a job — school districts, social services and hundreds of businesses. This creates a very complex data environment for its employees to manage.
Using Toad Data Point, Philadelphia Youth Network has been able to improve its forecasting enrollment and recruitment, as well as financial planning and invoicing. They can pinpoint under-served areas in the city more quickly, target low-income teens and give more of them their first break in the job market. Michael Pompey, CIO notes, "This tool has been instrumental in giving our leaders, our executives, the information they need so they can see and act differently. It has helped us become a data-driven organization."
In case you didn't get a chance to attend Dell World, check out Philadelphia Youth Network's success story here!