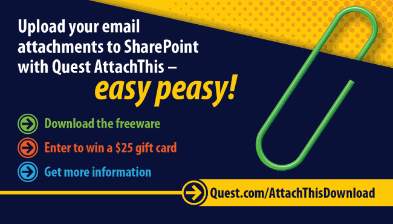 Get Your Stuff into SharePoint without leaving Outlook or changing the way you currently work!
AttachThis Uploads email attachments to SharePoint, regardless of size or number, from within your email, replacing them with hyperlinks for recipients and reducing your email size. That's easy peasy SharePoint-ing! Easy peasy collaboration! AttachThis enables you to:
Automatically upload email attachments to SharePoint without ever leaving Outlook
Simplify collaboration by using SharePoint to automatically consolidate edits from various team members into a single document
Reduce time spent searching for the right email attachment
Eliminate out-of-space email alerts
What's better than that?
AttachThis is FREE and just for downloading you can be entered into our weekly $25 gift card drawing!
Download AttachThis today & start collaborating SharePoint-style via Outlook!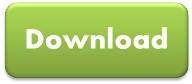 Read more about AttachThis freeware here. Get contest details here.