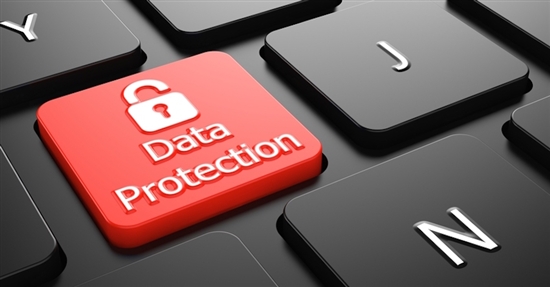 There's no denying that the increasingly complex regulatory landscape businesses face today is introducing new challenges to IT professionals like you. Complying with such data management regulatory requirements as PCI, Gramm–Leach–Bliley, HIPAA and Sarbanes-Oxley are adding to your responsibilities to be sure.
But the good news is many IT solutions are making the task easier with new compliance-friendly features. One example: The addition of encryption-at-rest capabilities being introduced to Dell DR series backup appliances via the new 3.2 operating system.
There are essentially three types of encryption: A) At source, in backup software; B) In-line, in SAN switch or network; and C) Disk-based, during disk-level I/O.
With the new 3.2 operating system however, DR series backup appliances now offer encryption-at-rest capabilities – both post-process and in-line. With these new capabilities, you'll be able to:
Use industry standard FIPS 140-2 compliant 256-bit Advanced Encryption Standard (AES) encryption
Take advantage of internal or static key management where internal selection will cause the DR appliance operating system to drive key rotation
Implement both in-line and post process encryption of backed up data
Perform encryption across the entire appliance data repository
Activate encryption for data already stored on the DR appliance
What's more, you can set up encryption-at-rest in three easy steps. Simply:
Turn encryption on.
Any new ingested backup data will be automatically encrypted after deduplication.
The encryption wizard will encrypt existing DR appliance data when the system is idle.
By allowing you to encrypt data using DR series backup appliances, the security of your data is enhanced and the backups are wholly compatible with federal agencies' requirements across North America.
How? DR series appliances make it easier for you to achieve your regulatory goals by encrypting data after it has completed inline deduplication of backup data.
Instead of encrypting data prior to deduplication – which adversely impacts the effectiveness of deduplication – the new operating system for the DR series deduplicates and compresses backup data as it's ingested, achieving the highest possible deduplicating ratio. Then the encryption process commences without any negative impact to overall performance.
Learn more about the DR appliance series new encryption-at-rest capabilities in a new analyst report from DCIG: Advanced Encryption and VTL Features Give Organizations New Impetus to Use the DR Series as Their "One Stop Shop" Backup Target.