There's no doubt that big data can create big opportunities. From online retailers and telecommunications firms to financial service companies and government agencies, organizations across a diverse array of fields recognize that analyzing the large volume and variety of information available to them can play a big role in achieving their goals. Insights drawn from big data can help organizations enhance the customer experience, increase internal efficiencies , improve fraud detection, identify new growth areas and more.
Given the potential benefits, what's preventing more organizations from capitalizing on big data today?
In some cases, it's a matter of finding the right tools — and organizations often need a fairly wide range. They need tools for data integration and data management as well as the analytics and business intelligence tools that will ultimately generate the new insights. At the same time, they need a robust infrastructure with the scalable capacity to accommodate growing collections of data plus the performance for delivering timely insights.
For midsized organizations in particular, a lack of in-house expertise can slow or stall big data analytics projects. These organizations might need assistance integrating data sources, implementing analytics solutions and deploying the infrastructure required to support big data.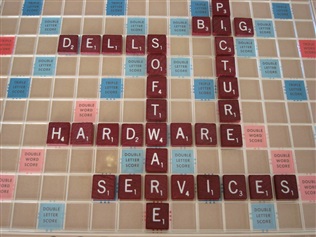 Offering a unique combination of solutions
According to a recent solution brief published by Enterprise Strategy Group (ESG), Dell is uniquely qualified to address these challenges. "Dell is one of the very few companies possessing the right ingredients to really reshape the big data and analytics market," writes Nik Rouda, senior analyst for ESG. By working with Dell, organizations can get the software, hardware and services they need from a single vendor.
Software: Several important acquisitions — including StatSoft, Boomi, Toad, SharePlex and Kitenga — have helped Dell create a comprehensive portfolio of software tools for data integration, data management, big data analytics and business intelligence. Organizations can find the right solution within the Dell portfolio whether they are starting with a few disconnected databases or looking to transform existing data warehouses. Integrated capabilities help reduce configuration work and accelerate time to value.
Hardware: Unlike many other big data and analytics software vendors, Dell also can provide the robust hardware foundation for collecting, integrating, analyzing and sharing information. By choosing Dell servers, storage and networking solutions, organizations can reduce the time, costs and potential problems with integrating multiple disparate systems.
Services: From providing strategic assistance in consolidation and implementation to delivering turnkey solutions, Dell experts can help reduce the obstacles to capitalizing on big data.
Changing the marketplace
By offering a comprehensive, integrated portfolio of software along with hardware and services, all from a single vendor, Dell is bringing the benefits of big data and analytics to a wider range of organizations. According to Rouda, "The new focus on building a complete technology stack for midmarket and departmental environments will be well received by a segment of the market that has been underserved." Big data will not have to be just for big companies any more.