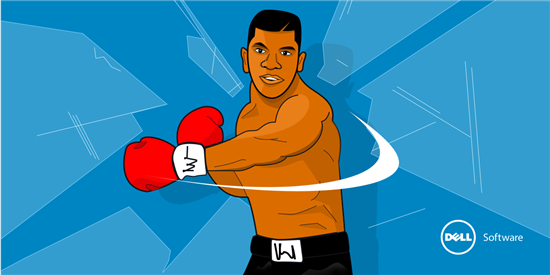 If you're like most system administrators, you'll never have Mike Tyson working on your Exchange migration or Active Directory migration project. But when he says, "Everyone has a plan till they get punched in the mouth," you'd better know he's talking about you. And your project.
As a system administrator or IT manager, you almost always have migration projects on your radar, and some of the 2016 releases from Microsoft (think: Exchange, Windows Server, SharePoint) may be coming into your environment soon.
Have you got a plan? Are you ready in case you get punched in the mouth?
Active Directory and Exchange Recovery Plans
Think about a few things that can go wrong in an AD migration or Exchange migration:
You delete too much. Migration is a good time to eliminate data or email that you think nobody will need in the new environment. But suppose you delete data, then find out that somebody does indeed need it. Fast.
An email discovery request arrives mid-project. Just when you have half of your mailboxes migrated, you receive a discovery request for a specific email thread. With one foot on boat and other on the dock, how easily do you think you'll be able to locate that email?
Those unused mailboxes aren't really unused. You thought nobody used them, so you deleted them, only to find out people need them for VPN access. Oops. Pause your migration and spend a couple of days recreating the mailboxes.
Your migration gets interrupted. Suppose there's a network outage in the middle of your migration. Where did you leave off? Where should you start up again? Later on, how can you be sure everything migrated successfully?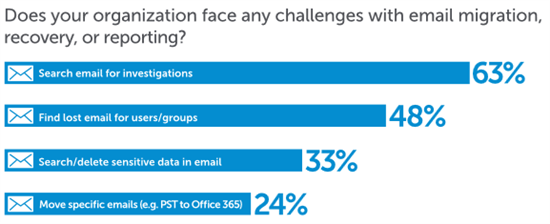 None of that hurts as much as being punched in the mouth, but why run the risk when you can put in place an Exchange recovery plan using Windows recovery software before any of it happens?
Implementing Recovery Manager for Exchange and Recovery Manager for Active Directory lets you do three things to ensure your migration goes smoothly:
Recover missing or corrupted data.
Confirm what has been migrated in the event of an interruption.
Create and test your migration and disaster recovery plan for compliance and peace of mind.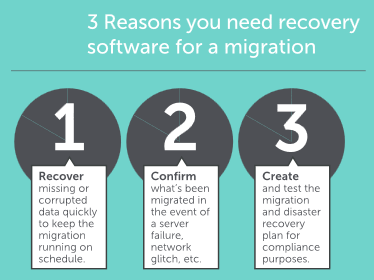 Recovery Manager is like buying insurance against the things that can go wrong in your migration project. Since there's no such thing as a perfect project, recovery software is a good way to keep your Exchange migration or AD migration plan intact and on schedule.
Planning an Exchange or AD Migration? New Tech Brief
Which Windows migration projects are on your horizon? Have you devised a migration plan yet? More important, how about a recovery plan?
Have a look at our new tech brief, Planning an Exchange or AD Migration? Three Reasons to Include a Plan for Recovery. You'll see in greater detail how a recovery plan can help you overcome getting punched in the mouth mid-project. You'll also see real-world scenarios in which sysadmins have used Recovery Manager to get email back and keep their migration projects on schedule.
What you won't see is Mike Tyson. When we wrote the tech brief, he was still on bed rest. After all, everyone has a plan till they get punched by a hoverboard.