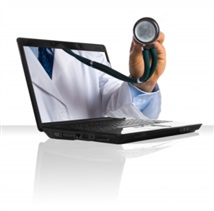 I like to think of SCOM as a great hospital, designed to bring together the best facilities and professionals to deliver the highest level of healthcare to its patients. Just like a hospital, SCOM provides a framework, infrastructure and delivery of the basic healthcare services you would expect. And, just like a hospital, SCOM can't possibly cover all of the specialities to span the full spectrum of issues that could crop up.
SCOM can be customised to a specific domain, but in the heat of an emergency event, you need to rely on the best in class dedicated resources that can deliver the fastest possible diagnostics and the most reliable root cause analysis. Should trouble with a database occur—and odds are about 100% that it will happen over time—DBAs just aren't getting what they need to effectively troubleshoot and diagnose performance issues. Think of it this way: your primary care physician can spot a problem, but you'll likely need a specialist to resolve it and prevent it in the future.
To get the right specialized care for your SQL Server health, it's important to first understand the areas where SCOM doesn't fully address your database needs:
Day-to-day monitoring ― Problem-solving requires more than a heads-up message. What's needed is real-time information about performance against baselines, current trends, current top resource utilization and workload, which enables deep workload analysis.
Database health root-cause analysis ― When incidents occur, time is of the essence. Turning to custom code or another tool to troubleshoot the problem isn't efficient. What's necessary is the ability to quickly review a deadlock event and compare the performance of the server for symptoms of an issue, which offers the information you need for correct diagnosis and repair.
Query performance ― With SCOM alone, you have no visibility into query performance. Having that sightline allows for multi-dimensional analysis of performance.
Troubleshooting real-time and historic issues ― As mentioned, problems will happen, and being reactive only allows you to deal with a problem. Having a handle on database performance allows you to proactively address important issues, such as the day-to-day utilisation of servers, which applications use the most disk space and which applications use the most memory.
Change tracking ― Many times, the development team writes and deploys code with only basic unit and integration testing. Users need to be able to identify changes to server or database configuration and to SQL plans and database objects, and align them with performance.
Comparison of performance ― SCOM-only environments don't allow you to compare application performance over time or against performance measures. Such analysis can uncover hidden performance demons.
With SCOM alone, DBAs would potentially need to write complex scripts to create a picture of server health, leaving them short of all the information necessary to troubleshoot issues. Having complementary solutions that assist in the diagnosis and solutions of problems drastically enhances SCOM's capabilities. The end result is a great partnership to optimize the health of your SQL Server environment and deliver the great performance that your end users have come to expect.
Want more information on how to maximize your SCOM investment? Read this white paper, "Go Beyond Basic Up/Down Monitoring." You'll get expert guidance to extend SCOM's capabilities with predictive performance diagnostics and best practices for monitoring and troubleshooting your SQL Server environment.