Introduction:
Have you ever had tried to create a new CSR for a customer but simply could not remember their Last Name? Or maybe their Last Name is a spelling you are unfamiliar with?
There are several values that you can search on to find a specific customer within Stat such as Last Name, First Name, Employee ID, Phone, and even their
Social Security Number.
However, most people don't walk around knowing their end-user's Employee ID, or especially their Social Security Number, given that they are values guarded closely nowadays.
So, that brings us to the Customer Search Window: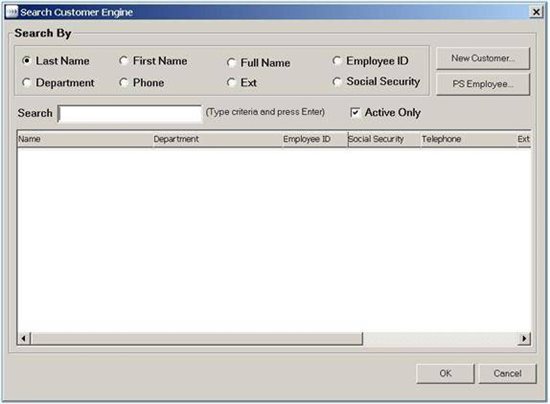 A pretty simple window, as windows go. Until…
You try to find a customer, you know the name you're thinking is close… but you've forgotten the spelling of their name. You know what they look like; you probably remember
their kid's names – Just not theirs at the moment.
Show All Customers:
So, how do I show all of my Stat Customers? The answer is Wild. More specifically, the answer is a Wildcard.
Show All Customers: In the Customer Search Engine, type the Percent (%) sign and select the enter key.
The Percent Sign (%) is the Stat Wildcard for returning All Customers.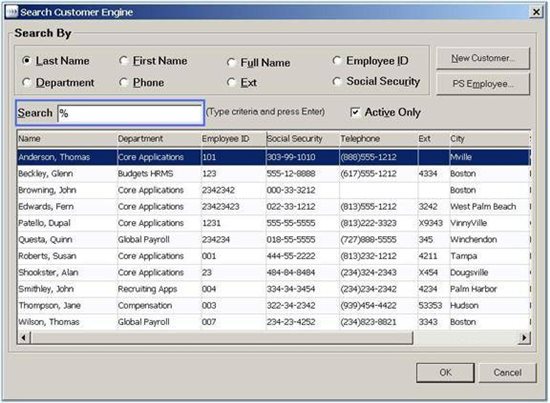 All Roads Lead To…
There are several ways to get to the Customer Search Engine.
From within a CSR, select the "…" beside the customer name.
The Stat Menu Bar: Tools > Customer Search Engine.
If you have Stat Admin Rights, you can also get to the Customer Maintenance via the Tools Menu: Maintenance > General > Customers.

Summary:
In summary, certainly not an earth shattering blog, unless of course you could not remember how that person's name was spelled and you came here hoping there would be some magical way of seeking all customers.
Well then, in that case, I'm glad this blog was able to help.
Thank you for taking the time to read this Blog Entry and I hope you found it useful.
Respectfully Submitted,
William R. Hart
Solutions Architect
Quest Software, Inc.