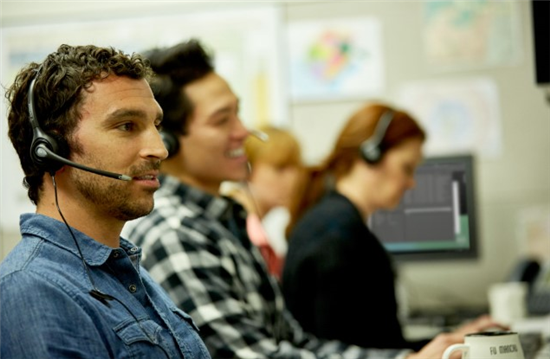 In my last blog, I talked about some of the features and functionality every organization needs from a service desk solution. But there's also a higher level question to consider: which delivery model is best for your enterprise?
Most organizations are at least somewhat familiar with the on-premises service desk, which comes in both physical and virtual options. But today there is a growing trend toward adopting the software-as-a-service (SaaS) model for a variety of IT needs, and in fact SaaS service desk solutions are available. This blog will help you decide which option is best for your organization.
Benefits of a SaaS-based Service Desk
Reduced short-term costs — SaaS solutions replace up-front software investment and irregular ongoing infrastructure maintenance costs with a simple, predictable subscription fee.
Time to value — Third-party providers can have a cloud-based service desk up and running quickly. However, keep in mind that an appliance-based on-premises solution can also be implemented in just a few hours.
Reduced staffing requirements — Solutions managed by a third party usually require less work from your in-house IT pros than on-premises options, freeing them for other projects.
Better collaboration — Centralization of data and services in the cloud can make it easier for everyone to work together, no matter where they are. However, some on-premises solutions offer remote and mobile options that deliver similar value.
Benefits of an On-Premises Service Desk (Physical or Virtual)
Better security and compliance — The security of cloud-based data is always a concern, and in fact it can be difficult to even adequately evaluate a cloud vendor's security methodologies. Organizations that have highly sensitive data or that must meet stringent compliance regulations often prefer an on-premises solution for ensuring data security and demonstrating compliance.
More control — With an on-premises solution, you are not subject to some of the bandwidth limitations and connectivity uncertainties of a cloud-based application, and you can utilize internal support staff for problem resolution and remediation.
More features and functionality — Cloud-based solutions sometimes lack critical functionality offered by their on-premises counterparts. Moreover, being cloud-based is no guarantee that a solution will be easy to learn and use; some of the best on-premises solutions have had years to hone their design and interface.
Reduced long-term costs — Although an on-premises service desk requires an up-front investment, the perpetual fees and ongoing monthly or annual costs of a SaaS solution can make the on-premises option more cost-effective in the long run.
The Best Options, All in One Place
The Quest KACE K1000 Systems Management Appliance offers a variety of delivery models to meet every organization's service desk requirements:
On-premises K1000 physical appliance — This all-in-one solution eliminates many of the cost and resource drains of traditional software. A plug-and-play server delivers the ease of use, comprehensive functionality, fast implementation, and stress-free upgrades and maintenance that cloud-based solutions promise, along with the added security and controls many organizations require.
On-premises K1000 virtual appliance — This virtual instance of the physical appliance includes all the same service desk functionality and benefits, but with the added energy and resource savings of a virtual form factor.
K1000 as a Service — The cloud-hosted virtual version of the appliance is offered on a subscription basis. This SaaS option further reduces infrastructure maintenance and ongoing costs without compromising functionality.
To Learn More
Of course, you also need your service desk to provide all the functionality that both you and your users need. Check out our new whitepaper, "The Ten Key Features You Need in a Service Desk Solution," to learn how choose a service desk solution that will make your users happy and your IT staff more productive.