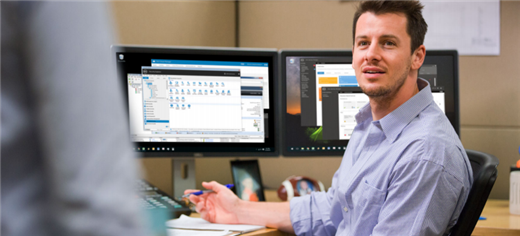 Just this week, my marketing team completed a project that involved the creation of six new web pages on our site. That might not sound like a lot, but it took many different groups many hours to deliver them live on the appointed day. This started me thinking about deadlines. Reaching a milestone on or before a specified date requires planning, estimating the work needed and then executing the tasks required to hit the established mark.
Of course, deadlines are important in our personal world as well — think income taxes, holiday shopping and even home improvement projects. And while there might not be much flexibility in filing our 1040s, our neighborhood contractor may play a little more fast and loose with the deadline for completing a bathroom remodel. The same goes for work. While some projects (like our web pages) have many interdependencies and ramifications for missed deadlines, other projects can be less prescriptive when the consequences for missed dates are not as crucial.
So, I thought, what is the ultimate non-negotiable deadline?
How about a federal mandate? It brought to mind our IT colleagues in the government who need to comply with FITARA, or the Federal Information Technology Acquisition Reform Act, which is the first overhaul of government IT in more than 20 years. Some critical goals of FITARA compliance are to:
Read the FITARA Compliance White Paper
Provide effective application management, so that federal agencies understand workforce requirements prior to purchasing or renewing software licenses
Avoid overpayments for unused software
Avoid fines for deploying under-licensed software copies
Deliver IT automation of manual inventory tasks
The clock is ticking for agencies to comply in 2016 — a deadline of huge consequence.
KACE has a solution to help you meet these software asset management mandates — and beat the deadline. The KACE K1000 Asset Management Appliance (AMA) is an easy-to-use, comprehensive and fast- to-implement asset management solution that answers all the needs of federal IT departments who need to respond to the demands of FITARA compliance, and who desire even more IT asset management functionality. Read our white paper, "FITARA Compliance: What it means to you, and how to find the right tools to help."