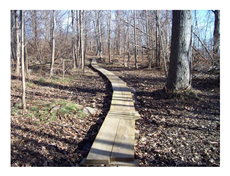 Business intelligence offers limitless potential for achieving competitive advantage. But the path from data to insights is a long one.
Here are five simple ways you can get from data to intelligence faster:
Heterogeneous data replication: You can easily replicate data from Oracle in near real-time to a single centralized SQL Server target or distributed to multiple SQL Server database targets. To reduce overhead and speed replication, choose a solution that runs continuously regardless of the database editions (Enterprise Edition or Standard Edition) but only captures and transfers changed data.

Data distribution and consolidation for near real-time data warehousing: One of the biggest database performance drains occurs when end-users query, report or extract data from production transactional databases. You should use a data replication solution to offload reporting from production machines and consolidate data from various Oracle databases to a SQL Server data warehouse. This not only improves performance in both OLTP and reporting, but it also helps reduce costs by enabling you to use a more affordable data storage option.

Data integration: A good data integration solution will let you easily combine all or a subset of your Oracle data with other structured or unstructured targets to allow reporting from an integrated data set. Think SQL Server, SAP ASE and Hadoop.


Migration: Planning a full transition from an Oracle database to SQL Server? You can dramatically reduce downtime by accumulating Oracle transactions during migration; and when the SQL Server environment is ready, apply the change data that occurred throughout the process. The replication method should allow for testing of the new SQL Server environment before completely committing. Once testing is satisfactory, then switch your users to the new SQL Server environment.

Archiving and purging of data: You should be able to easily set your own criteria for archiving policies. As you replicate data to the secondary server, consider archiving and purging data as needed by the business.
With a powerful data replication and integration solution, you can quickly and easily improve analytics and reporting. Look for a comprehensive, easy-to-use, impact-free toolset that enables near real-time replication, simplifies data access and improves database performance.
Next Steps:
Learn more about turning data into intelligence in record time. Read the Tech Brief >
Get step-by-step guidance to replicate data from Oracle to SQL Server and eight other targets. Watch the Video Tutorial >
Simplify data replication and provide better business intelligence. Download a Free, 30-day Trial of SharePlex!