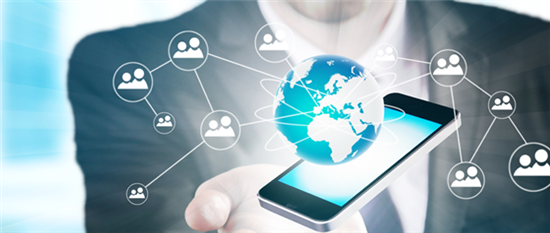 Most organizations today have a wide range of devices accessing their networks: mobile (Android, IOS) traditional (Windows desktops and laptops) and new (projectors, printers, scanners, kiosks and more). And it's only going to get more complex. A recent survey of 723 IT professionals performed by Dimensional Research and sponsored by Quest found that the vast majority of IT professionals (87 percent) expect to see their endpoint environments expand in the next three years, either in the total number of devices (79 percent), the types of devices (76 percent) or both (68 percent).
To manage and secure those devices, most organizations already use multiple systems management tools. Are you ready to juggle even more tools every year to manage your increasing complex endpoint mix?
A New Approach
If you're like the vast majority of IT professionals I talk to, your answer is no. In fact, most organizations are unhappy with their outdated and inefficient approaches to endpoint management for these five reasons:
Too many tools — Three quarters of organizations have more than one system management tool, and more than half have three or more. Obviously, this means higher licensing and training costs. But, more important, these multiple tools give IT staff only disjointed glimpses at selected aspects of the IT infrastructure, which limits their ability to effectively secure, manage, optimize and troubleshoot systems.
Not enough functionality — Only about half (52 percent) of organizations report that their tools can support all the platforms, operating systems and device types they must manage.
Not enough resources — Most study participants (61 percent) note that they lack adequate resources to fully leverage their systems management tools. This problem is particularly acute at smaller companies.
Lack of integration between tools — Organizations today need to end-to-end enterprise security software that includes the device, the network and everything in between.
No support for tomorrow's devices — New mobile and internet of things (IoT) devices offer exciting business opportunities, but they also involve increased security risks. There are stories in the news every week about how new internet-connected devices, from cars to pacemakers and insulin pumps, can be hacked. Organizations need to empower IT with the right tools and techniques to mitigate these endpoint security risks so the company can seize new opportunities without sacrificing security.
Dell's Approach to Anypoint Systems Management
It's clear, then, that adding more tools is not the answer to the new reality of device creep. In fact, what the vast majority (89 percent) of organizations with multiple tools want is to pare down to a single pane of glass that provides visibility into the entire corporate network.
Dell's centralized anypoint management approach delivers that single pane of glass. Benefits include the following:
A centralized view across all network-connected devices — Dell simplifies visibility, management and control with a centralized, comprehensive view, so you no longer have to take a swivel-chair approach to endpoint protection.
An accurate inventory of all connected devices — Efficient network discovery and network inventory ensures you know exactly who and what is connecting to your network.
End-to-end protection and control — Dell's context-aware security solution looks at the entire infrastructure, including the network, the data and all network-connected endpoints.
A holistic view that eliminates technology tunnel vision — Dell's unified approach enables you to cut across the silos in your organization, replacing technology tunnel vision with a holistic view that includes the users, the devices, the network and the data.
To learn more about how you can empower your IT team to efficiently manage and secure a wide range of corporate and user-owned devices, be sure to read our new e-book, "Technology Tunnel Vision, Part 2: Centralized management for all connected devices."