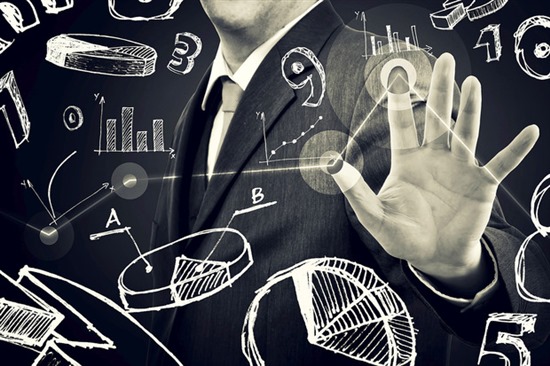 Have you ever waited too long for your restaurant dinner to be served and when it finally arrived, it was cold and unappetizing? IT downtime is like that. In our data-hungry world, downtime can really bring down your mood – not to mention your critical apps and systems. And, just as in the culinary world, repercussions can range from short-term disappointment to business-killing incapacitation. The good news: Business continuity best practices provide four essential lessons that can send IT downtime packing.
Lesson 1: Business continuity is a management responsibility
Simply put, business continuity is keeping your organization running smoothly by assessing and preparing mitigation for every kind of risk, from a hundred-year flood to a contractor flipping the wrong switch.
Business continuity planning needs to be comprehensive, but it's far from a simple exercise in 'What could possibly go wrong?' The key is assessment – a rigorous methodology that looks at the operational and financial impact of potential outages and then prioritizes which systems, applications and data to protect.
Lesson 2: Find the hidden costs of IT downtime
The new E-book, Reduce Downtime to Increase ROI: 3 Actions Executives Can Take Now has some eye-opening numbers on the hidden costs of even a few hours of outage.
For instance, when apps are down, your employees who get paid to use them don't have the tools they need to do their jobs. And if their work is lost and not recoverable, they'll spend costly hours recreating it.
Lesson 3: Weigh costs and benefits
Once you have a handle on the potential expense of downtime, you can do a cost/benefit analysis on data protection solutions, considering not just their raw capabilities, but also their cost-effectiveness in your environment. It's not a high-performance solution unless it's performing for your business goals.
RTO and RPO are obvious areas where you can match the business need to the capabilities of the solution. How fast and how fresh do your employees and their customers want their apps and data? As in the restaurant world, one size doesn't fit all.
Where fast service is vital, investing in a high-performance data-protection solution is appropriate and will yield higher ROI for your business.
And as for freshness? History has recorded that, when Antony and Cleopatra threw a little dinner party for twelve, they had the kitchen prepare eight complete banquets, including eight wild boars spinning on eight separate rotisseries. The chef started preparations for each banquet just a few minutes apart, because the meal needed to be ready at whatever time Antony called for it, and "if anything was but one minute ill-timed, it was spoiled." Talk about an SLA!
Your business probably won't need banquets-on-demand, but it's likely that you have some data that you can't afford to be without for long. Taking snapshots of data hourly or even more frequently can limit costly data loss and support your business needs.
When you're dealing with large and growing amounts of data, capabilities like data deduplication and compression can save you storage space, lowering the total cost of the solution.
Lesson 4: Set and implement goals
After you've assessed your needs and found solutions to match, you can set goals to implement a plan that sends IT downtime packing.
Next steps: Learn more about protecting your data and reducing downtime with the upside of increasing ROI.