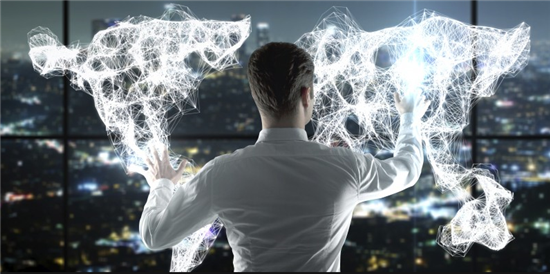 We've all seen the staggering numbers: There are already more than two devices accessing the web for every person on the planet, and analysts predict there will be as many as 100 billion connected "things" in use by 2020. That is a lot of devices to discover, manage and secure.
Organizations are already feeling the challenge. A recent survey of 723 IT professionals performed by Dimensional Research and sponsored by Quest found that virtually all organizations already have not only traditional devices like desktops, laptops, servers, routers and switches on their corporate networks, but also printers and scanners (96 percent), telephonic devices such as IP phones (78 percent) and AV equipment (53 percent). But when I ask customers if they know what devices are connected to their networks, most of them admit they can't say for sure.
So how do you get a handle on this device creep? Here are four steps to getting visibility, security and a single point of control for all of your connected devices.
4 Steps to Visibility
It all starts with visibility. You need to know what's out there. Confidence in visibility into corporate networks has always been low, but now it is dropping measurably. The Dimensional Research survey found that only 11 percent of organizations were confident they knew about all devices and applications on their corporate networks, down from an already low 16 percent just a year earlier. You need a network discovery tool and IT asset management software that enable you to discover and inventory all hardware and software network-wide, including laptops, desktops, servers, tablets, smartphones, Chromebooks and network-connected non-computing devices.
Implement a single-pane-of-glass management solution for all of your systems and assets. This solution needs to support any device, including not just mobile devices but also IoT devices such as printers, scanners and kiosks.
You also need automated software patch management (and a world-class security patch library) to ensure that all devices are kept up to date. Similarly, you can't afford to be bogged down with manual software license management; you need tools that streamline software inventory, license optimization and license compliance reporting.
Replace your multiple, disparate systems management and security tools with an integrated systems and mobility management solution. A holistic approach to managing and securing your entire network, data and endpoints is critical to meeting the challenges of device creep.
To learn more about these four key steps in empowering your IT team to efficiently manage and secure a wide range of corporate and user-owned devices, be sure to read our new e-book, "Technology Tunnel Vision, Part 2: Centralized management for all connected devices."