Is big data just another passing fad? In the span of a few short years, the hype surrounding the term "big data" has grown exponentially, initially sparking excitement among IT and business leaders, then infiltrating popular culture and finally triggering reflexive irritation for many.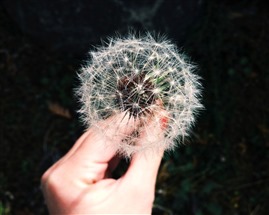 The overblown hype might now be diminishing, but the reality is that big data is here to stay. The tremendous volume, variety and velocity of data show no signs of ebbing any time soon.
Even if you're tired of seeing the term in the media, big data should still pique your interest. With the right strategies and solutions, your organization can generate important insights from big data that improve customer interactions, enhance internal efficiencies, identify new market opportunities and more. These benefits are attainable today. But what can your organization do to cut through the hype and start experiencing the reality?
Identifying strategies for success
Define business goals. Too many organizations begin adopting big data solutions before clearly defining business goals. The result can be a very expensive "Now what?" moment. Line-of-business (LOB) groups must articulate business goals and needs to IT so IT can implement the right solutions.
Get buy-in from employees. You can't force new tools on IT or LOB employees. Before investing in new big data analytics or business intelligence (BI) solutions, get buy-in from the individuals and groups that will use these solutions every day.

Enable self-service. Big data analytics and BI should not be restricted to data scientists. To realize the full potential of these solutions, look for solutions that enable nontechnical employees to run analyses and generate reports. Avoiding dependence on technical staff can facilitate more ad hoc analyses and accelerate decision making.
Automate and integrate. Leading online retailers are already demonstrating how big data analytics can provide the insights for targeted advertising, dynamic promotions, fraud detection and more. To maximize the benefits of big data analytics, you need to automate analytics algorithms and integrate them into existing business processes. Many organizations will need help from skilled data scientists who can select the correct algorithms and incorporate them into business processes.
Prepare for the convergence of big data analytics and BI. To realize the full potential of big data, you need to do more than collect and analyze large volumes of structured and unstructured data. You need ways to generate the reports and deliver the insights that can improve decision making. The future of big data could very well include a convergence of big data analytics and BI solutions. Solutions that integrate big data analytics and BI capabilities could help both technical and nontechnical employees explore data and access insights.
Stay flexible. IT should be prepared to adapt to the latest shifts in technology and user needs. If IT is too inflexible, LOB groups will begin using their own solutions, which can ultimately lead to siloed environments that miss opportunities for sharing information across the enterprise.

In the months and years ahead, you'll probably notice less buzz about big data. But the era of big data is just beginning. With the right approach, you can lay a foundation for a long-term transformation of your business while generating immediate benefits.