Geek Pride Day; a day we celebrate what we love, what makes us unique, but also what makes us part of something bigger. Sometimes we're described as eccentric, sometimes obsessive, but what I personally find to be relatable; we're enthusiastic about something and want to share our love for that with friends, family, and the community of like-minded individuals. Our fellow geeks.
In anticipation of Geek Pride Day, we reached out to our coworkers to see what they loved; check out what they had to share.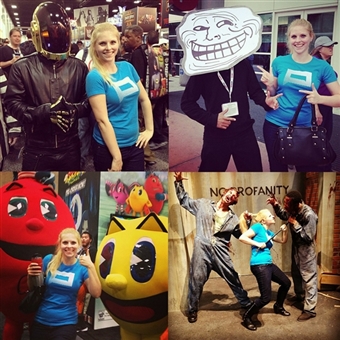 Madison from marketing loves going to conventions like ComicCon and Stan Lee's Comikaze. Here she is at a ComicCon taking pics with Daft Punk and the popular Smiling Man meme from Reddit. Later on, she worked up a sweat killing a few zombies over at The Walking Dead booth.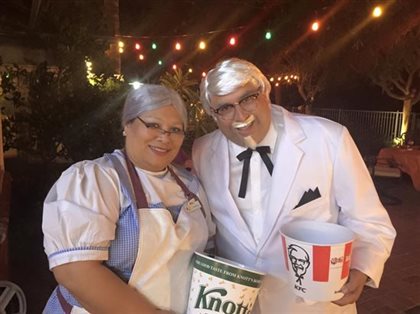 Danny from Support enjoys an evening of cosplay with his wife. I'm sure you can guess both of their incredible costumes!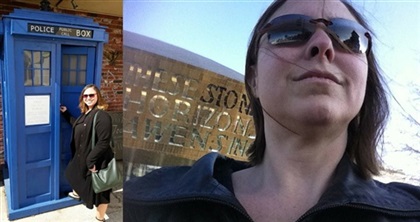 Danalynne from Marketing is a Whovian! After discovering Doctor Who as a child, she developed a fondness for multicolored scarves, which later led to not only a Dalek on her desk but also drinking tea from a mug that features a disappearing TARDIS. Years ago while on a business trip to Cardiff she missed some on-location filming by mere hours, but later made up for it with a visit to the Doctor Who Experience museum.

Lori from Support is an artist in her free time that enjoys Anime. Here she is doing some shopping at Anime Expo for high-quality art pens. She also enjoys the occasional energy drink at work with friends that have an appreciation for the same movie.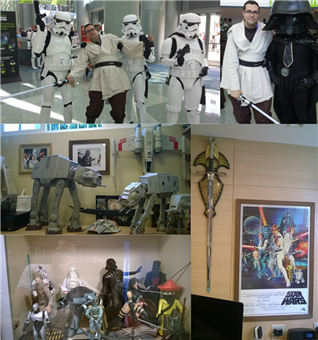 Tulio from Marketing enjoys cosplay at conventions with friends and family in his free time. He also has some of the best home office decoration I've seen yet!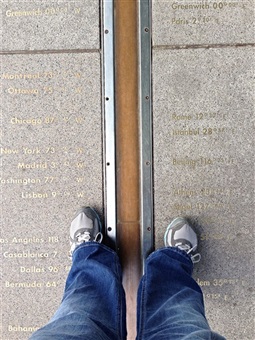 Cynthia from Support enjoys understanding the evolution of how humans standardize and interact with the concept of time. A year ago, while at the Royal Observatory in Greenwich, London, her friends all took turns photographing each other's sneakers as they straddled the Greenwich meridian. The caption of the photo would be Cynthia shouting gleefully "It's Zero o'clock!!"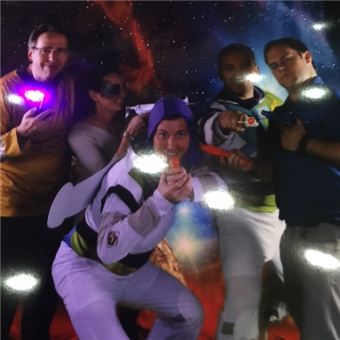 Claudia from Marketing enjoys a night out with the Dell Space cadets at the SQL Bits Conference party in Liverpool in May! Party on fellow guardians of the SQL Server database galaxy!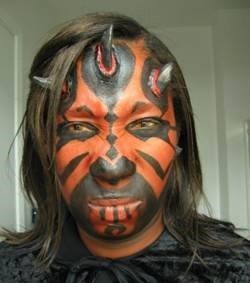 Prudence from Support is strong with the power of the dark side. Here she is in full cosplay at Comic Con, where she goes to find her apprentices.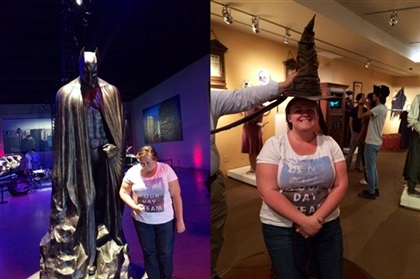 Emily from Marketing took a studio tour in Burbank, Calif. There she got to pose with one of her favorite superheroes, Batman. Later that day, a photo was taken seconds before Emily discovered she is a Hufflepuff!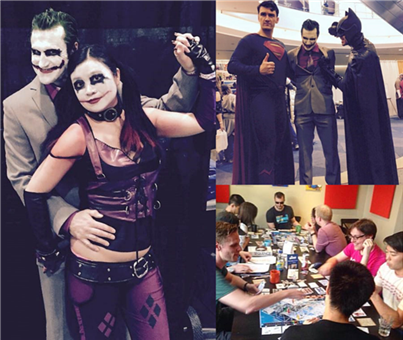 Derek from Support enjoys cosplay; here he is with Harley Quinn at Toronto Comic Con. Later, he ran into some 'friends' at the con! Derek is also very involved in the burgeoning board game community. He has various friends with games in development and gets to act as a beta tester!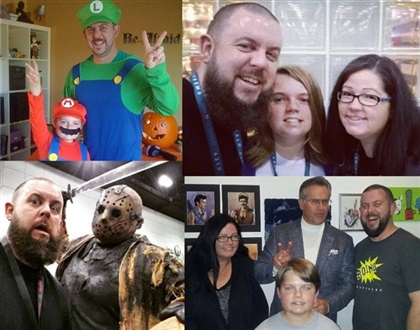 Kris from Marketing, along with his wife, have enjoyed an annual visit to Comic Con since 1997. Once their son was old enough, he started to join them which gave Kris an excuse to cosplay as our favorite video game characters. He also enjoys taking goofy pictures with other cosplayers and attending events where a surprise celebrity will show up from time to time.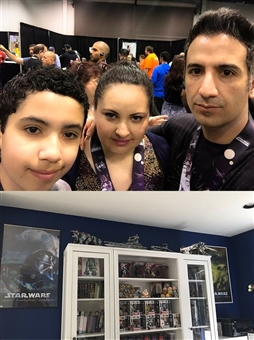 Monique from Support enjoys going to conventions with her husband and son. Here they are waiting in line to see the one and only Carrie Fisher! She also has outstanding taste in home office decor.
---
In my experience, Geek Pride Day is every day. We're enthusiastic about developing, supporting, marketing, and selling end-to-end IT solutions enabling people to save time and enjoy the things they love to do.
What are you doing to celebrate Geek Pride Day? I'd love to hear from you in the comments.