We had a fantastic crowd online the other day for our initial webcast in our series on preparing for SharePoint 2013 migrations. The SharePoint 2013 public preview (beta) has already attracted a lot of attention. And Quest is also ready with our free SharePoint 2013 Migration Tool.
In getting ready for SharePoint 2013, the major activities are:
Establish a Governance Program
Adopt Code Fee Customization
Inventory And Assessment
Externalize Before Migration
Content Consolidation
The recorded webcast is available now at https://www.quest.com/events/
We had some great discussions during Q&A, but of course we ran out of time for all of them. Here are some answers for the rest of the audience:
Q: Is unique permissions and folder structures really a thing of the past and shunned upon when it comes to documents in SharePoint? What is the best route for a company whose users rely on the folder structure to move to a metadata tagging philosophy?
Yes and no. Unique permissions are absolutely part of the plan moving forward – the Share button, in fact, makes it easy for users to set unique permissions and send links to SharePoint content. Folders are de-emphasized, but they can still be used to provide subsets of content types or other default metadata options. I've written about this before, but one of the best ways to move to a "tagging" philosophy is to predefine a small set of initial tags as taxonomy terms in the Term Store, instead of waiting for users to create their own keywords.
Q: Any introduction of new web parts? are there lots of development going on for the store for SP? I have not personally visited that area yet.¬
The new application model is one of the exciting frontiers for SharePoint 2013. Quest is well underway with activities to introduce new solutions to the online marketplace, and although I can't comment on our specifics, please stay tuned.
Q: Will there by actual mobile apps, or just specially formatted mobile versions of pages? Also, general cross-browser compatibilty (e.g. html5)?
In general, the ISV community is using the new architecture to develop many application shapes and formats – including apps that are designed to be hosted inside SharePoint, Office, or as part of w Windows (8) desktop or mobile app. HTML5 is a major design pattern being emphasized moving forward. Developers who adopt it (Quest does!) will be able to have those app elements addressed on a variety of client systems, such as iPad, Windows 8 or WP7 (Windows Phone.)
Q: to add to my question: really wanting to know if the development community is embracing that initiative/offering¬
This varies – since the app architecture steers us to run the apps "off-server" in a new API, there's a range of opinions. The old on-server API is still supported, so you'll see a range of early adopters as well as legacy coders.
Q: We have 10TB data on our cifs average file size is about 1.55mb total docs 6658580 - Candidate for RBS?
1000% yes. A fully externalized content database would still have a large-ish foot print – but capacity and performance would be massively improved with RBS. Quest Storage Maximizer for SharPoint can help manage your RBS environment.
Q: I hear SP 2013 is the last major release for SP and that Microsoft will release feature enhancements instead. Can you confirm that is the philosophy going forward?
Microsoft has not announced this. I think it's fair to anticipate more frequent feature updates to the online Office 365 platform with consolidated feature rollups to the on –premises version. But I would still expect to see SharePoint 2015/Wave 16 in a few years.
Q: BI- How are the data warehouses generated?
Typically these are built in SQL Server Analysis Services (SSAS) by a developer. Other line of business systems, such as Microsoft Project Server, include SSAS cubes in the base build. Quest will provide access to our SharePoint management and metric data through our Site Administrator solution.
Q. Would non-collaborative workloads include site and page customiztions with custom master pages and layouts, like custom branding on a set of sets?
Sure – but this usually refers to workloads like BI, social, search, workflow, forms, and custom application development.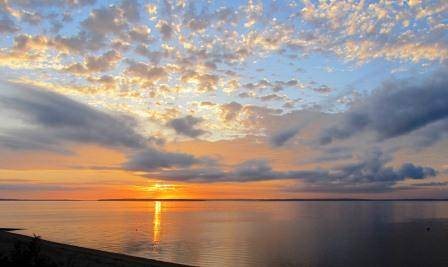 More SharePoint Sunrises (c) 2012 Christopher F. McNulty - Flickr
Thanks again to everyone for participating, and please stay tuned for more sessions in our SharePoint 2013 readiness webinar series.