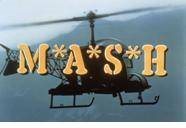 For those of you old enough to remember, this was the title of the very last episode of M*A*S*H. It was actually a 2-hour movie – far more than the 22 minutes of each episode. I am reminded of at least the title of that episode as Quest closes a chapter in its SharePoint history with the imminent departure of Joel Oleson.
If you that have not heard, Joel is leaving us here at Quest to take on a new challenge outside the heady world of Microsoft ISVs and we wish him only the best.
Personally, I would like to take this opportunity to thank Joel for all he has done for Quest and for me in my role as the business unit leader for SharePoint here at Quest. I took this role about 5 quarters ago. At that time, I was familiar with Active Directory and Exchange, but less so about SharePoint. And all I heard and read as I learned about SharePoint was Joel, Joel, Rockstar, blogger extraordinaire and Joel – generally in the same sentence. Frankly, I didn't believe it. So I started to read sharepointjoel.com and a handful of other blogs.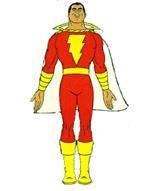 Over time, I came to realize what an intelligent and valuable resource Joel was to both Quest and the SharePoint community at large. From a Quest standpoint, Joel can pack a room like no other. If we needed attendees at a seminar, it was "hey Joel, can you blog about this?" and SHAZAM, instant attendees. He also provided invaluable feedback on our products as his role as product architect. And from a community standpoint, there's not much I can add. Most of you already know how much information, insight and intelligence Joel has brought to SharePoint admins everywhere. I was visiting a customer in the Midwest in March and the SharePoint admin commented that she had learned well over half of what she knew about SharePoint from Joel. High praise for sure. And all of it well earned.
Of course, if you follow Joel, you know the guy has traveled more miles than the Space Shuttle. As a result, there were many, many, many, many, many, many expense reports that needed to be approved. You see, SharePoint is unlike most other technology markets in that it is the grassroots efforts that drive the advancement of the technology. We understand that and support Joel's efforts. Joel was (and is) the undisputed leader here in community development. For what it's worth, I believe he will continue to be in his new career.
So, we bid Joel a bittersweet farewell. May the road rise up to meet you, may the wind be ever at your back. And thanks!