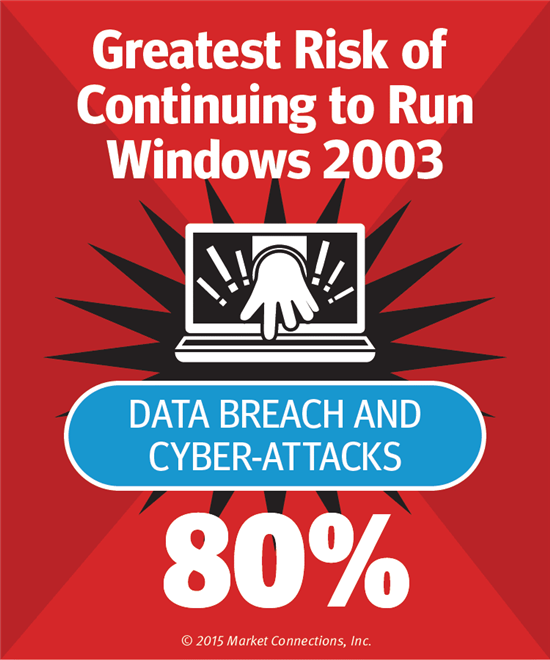 Once your migration from Windows Server 2003 is complete, you can stop looking over your shoulder and worrying about vulnerabilities in a 12-year-old server operating system. After all, according to a July 2015 report by Market Connections, 80% of IT directors and managers surveyed in government agencies considered data breaches and cyberattacks to be the greatest risk of continuing to run Windows Server 2003. You'll be glad to have that monkey off your back.
Your users are happy and productive on the next version of Windows Server. If you did your job right, they probably don't even know that you migrated them. You and the team deserve the fist bumps and the Friday afternoon team-building exercise down at the park.
So then . . . what's next?
Management Includes: Security, Compliance and Recovery
After the transition is complete, it's time to think about everyday management of your new environment. That is the final pillar of our four-part Windows Server 2003 migration methodology – prepare, migrate, coexist and manage – and it includes security, compliance and data recovery.
Tools from Quest support all the main steps in your forward-looking strategy:
Management
Security
Compliance
Recovery
How to Achieve a ZeroIMPACT Migration – New White Paper
I hope this series of posts on ZeroIMPACT migration helps you as you move off Windows Server 2003. Whether you slice your project up in the four parts I mentioned above or have your own approach, you'll find that Quest has a full portfolio of tools for every milestone along the migration path.
Have a look at the new white paper from Market Connections and Quest called Windows Server Migration – How to Achieve a ZeroIMPACT Migration. The paper contains more details on how your colleagues in other government agencies are looking at and approaching their own Windows Server 2003 migration projects. Read it to see how your agency's progress stacks up against progress in other agencies.