We're excited to announce that Migration Suite for SharePoint and Site Administrator for SharePoint are now Microsoft Azure Certified!
In addition to being listed on the Azure web site, Migration Suite for SharePoint and Site Administrator for SharePoint are now available in the new Microsoft Azure Marketplace, where customers can search for and deploy thousands of third-party solutions to simplify the management of their applications on Azure.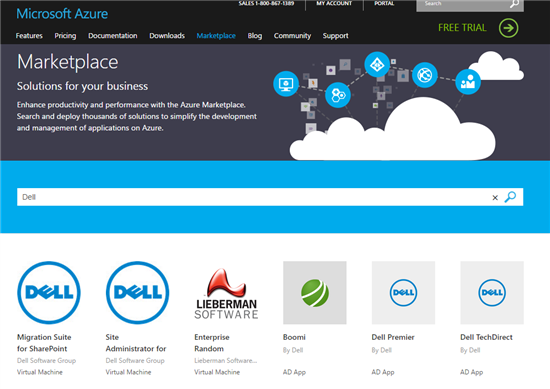 What does this mean to Quest customers and/or partners?
Customers and partners now have another deployment option for these two Quest solutions. In other words, rather than buying hardware on-premises or standing up a virtual machine to install Migration Suite or Site Admin, you can start an Azure Gallery that has our software pre-installed. When you fire up the image, you are prompted for a license key which you need to purchase through Quest.
For existing Azure customers who have enterprise agreements with Microsoft for their Azure consumption (i.e. compute, storage, data, networking and app services), there's no additional fees to run the Quest tools in your environment. The Dell images simply go against your Microsoft contract.
About these Quest solutions
With Migration Suite for SharePoint, you can migrate SharePoint data, Exchange public folders and Windows file shares to a newer version of SharePoint, hosted SharePoint, or to Office 365, with minimal downtime and no data loss.
Site Administrator for SharePoint enables you to increase visibility into your environment to streamline daily management, and reduce time spent when larger jobs are needed.