Migrator for Notes to SharePoint has features to group Notes databases using technical and business classes. It also has a feature for assigning dispositions. In the past, I have used the disposition feature to group Notes databases for migration planning. For example, I would plan for multiple waves of migrations. Each wave would contain multiple Notes databases.
You can set the Database Disposition choices on the Options screen.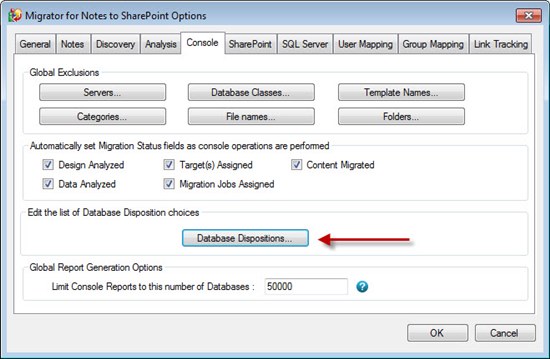 Click on the Database Dispositions button and the Database Dispositions screen appears.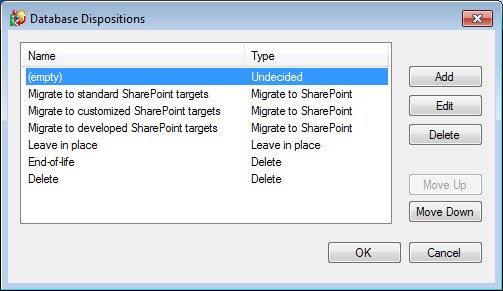 Here you can add more dispositions for migration planning. I added three migration waves.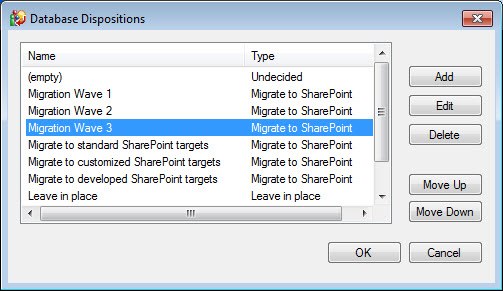 You may need to restart the Console to have the new disposition values appear in the drop down list.
Right-click on a database in one of the Console views.
Click on Assign Properties

Click on Disposition

Click on a "Migration Wave" option value

The disposition value appears on the Migration Status tab.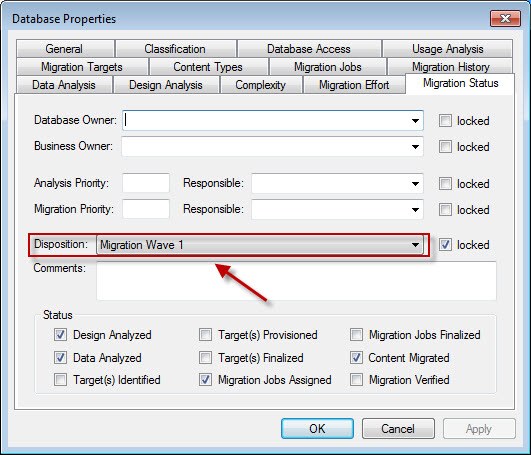 Right-click on the By Disposition view and click on Refresh.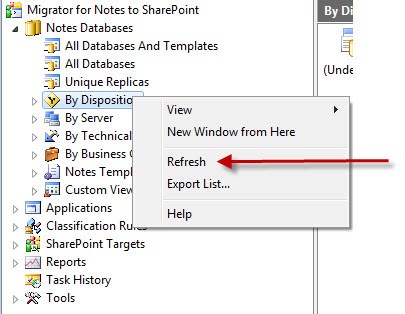 This will refresh the disposition values displayed in category views.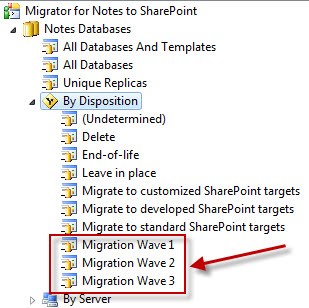 Now you can see the Notes database that I added to the Migration Wave 1 disposition.

I hope that this feature helps you in migration planning.
Randy Rempel
Senior Product Manager