2016 has certainly been a year of innovation and growth for Microsoft. SQL Server 2016 and SharePoint 2016 are out, and now we're expecting the formal reveal of Windows Server 2016 at the Microsoft Ignite conference September 26-30 in Atlanta, GA.
But Microsoft is also celebrating its history. That's right, this year marks the 20th anniversary of Windows Server! Going back in time to 1996, Microsoft unveiled its first version — Windows NT 4.0 Server.
As a product marketing manager with our Microsoft Platform Management group, I thought it would be fun on a #ThrowBackThursday to revisit the Windows Server timeline and reflect on how our business has grown alongside Microsoft every step of the way.
So hop in your DeLorean, activate the Flux Capacitor — It's Time to take you on a wild ride through the evolution of Windows Server and our Microsoft Platform Management group.
Windows NT 4.0 (1996-2000)
I won't pretend I was around for the NT days. I was still at home watching WCW Wrestling, wishing the NWO would just go away! (I'm still waiting for many of these guys to go away.)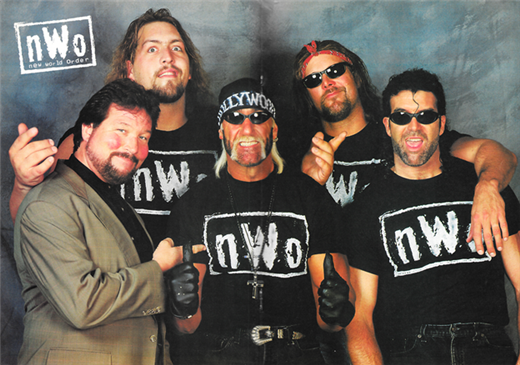 Windows 2000 Server (2000)
So, that Y2K thing never really materialized into the big kerfuffle it was made out to be.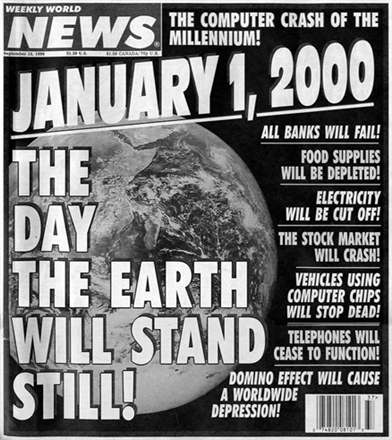 Windows 2000 Server, on the other hand, seemed like sliced bread because it introduced new features such as Active Directory, group policies, enterprise-wide security policies, and centralized groups and permissions. It now seems crazy to imagine an organization operating without Active Directory.
Our Microsoft story also began in 2000 when we were part of Quest Software. We entered the market with Windows and Exchange reporting. Fast-forward 16 years and we've managed more than 35 million Exchange mailboxes with solutions such as our NEW Enterprise Reporter for Exchange.
Windows Server 2003 and 2003 R2 (2003-2005)
Everyone knows how mission-critical Microsoft Office, AD, Exchange are. So as you can imagine, Microsoft started winning the desktop war.
(This was also the time I got made fun of for my sleek and slender Razr phone!)

With all the momentum around Windows Server 2003 and Exchange 2003, we invested significantly in our Microsoft portfolio. By adding AD, Exchange and file server migration as well as AD management and provisioning, we solidified our place as Active Directory and Exchange leaders — a position we still maintain today! Just ask our customers and partners!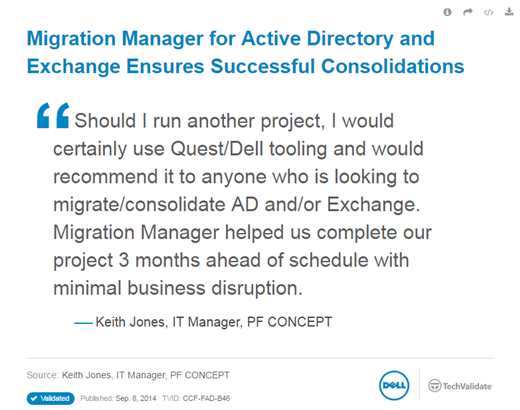 Windows Server 2008 and 2008 R2 (2008-2009)
Around this time, we enjoyed significant growth in our Exchange migration business. Internally, we called this period "Destination Exchange" because everyone was getting off legacy Exchange 5.5, 2000 and 2003. We also added Lotus Notes and GroupWise migration tools to satisfy the huge market demand. Today, we've migrated more than 60 million mailboxes to Office 365 and Exchange, which is nearly double our competition.
We also added Change Auditor to our product line to help customers automate security controls and compliance auditing. Press the fast-forward button again, where today we have audited more than 101 million user accounts across 12 different platforms such as AD, Exchange, Office 365 and Skype for Business.
Windows Server 2012 and 2012 R2 (2012- 2013)
Microsoft marketed Windows Server 2012 as the first "cloud OS". And as cloud adoption accelerated, we discovered that Active Directory was actually becoming a hurdle for many customers who first deployed AD back in the early 2000's. Over time, these organizations have added applications and AD has sprawled as forests and domains were used as a Band-Aid® approach to security and authentication issues. As a result, yesterday's AD deployments may look like they did in the past while using new technology (e.g. in old ways).
Responding to this market dynamic, we launched our Active Directory modernization story to help customers optimize and secure their AD environment to streamline the transition to Office 365 and Azure AD.
Also in 2013, "selfie" was named the Oxford Dictionary Word of the Year.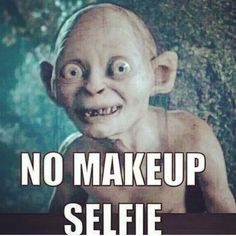 Windows Server 2016 (Today)
Windows Server 2016 will represent a major step forward for the Windows operating system. Microsoft designed this new release with laser focus on providing cloud- and hybrid-ready features and new levels of security and innovation to power your business forward. But Microsoft has made a number of improvements to Active Directory as well.
To make your life easier, we just released a new white paper written by Microsoft MVP Brien M. Posey that explores what's new in Windows Server 2016 and how to optimize your AD to simplify your transition to the future.
What about tomorrow?
We are on a quest to build upon our exceptional past for an unprecedented future. In the coming months, we'll be starting a new chapter and launching a new company known as Quest. To learn more, check out this blog or watch a short 1-minute video.