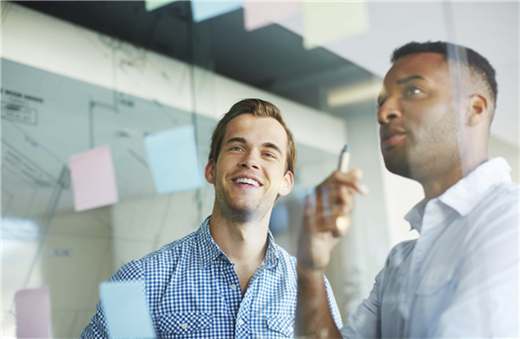 Is your organization considering an upgrade to Office 365 or SharePoint 2016?
It should be.
Office 365 can help your business accelerate productivity, improve user accessibility to important data and enhance IT control and efficiency.
Meanwhile, SharePoint 2016 provides new ways to share, sync, communicate and organize people and content.
But, maybe you're concerned about migrating. After all, migrations can be risky, expensive and time-consuming. Not to mention frustrating. Perhaps you're worried about business disruptions, tight timeframes and limited resources. And there are few IT projects more business-critical than a migration to Office 365 and SharePoint 2016.
How We Can Help
Migration Suite for SharePoint delivers a ZeroIMPACT migration to Office 365, OneDrive for Business and SharePoint on-premises. It enables you to significantly reduce migration costs, complexity, time and stress. In fact, 38% of our customers using it have slashed migration times by up to 80%.
Migration Suite is an agentless solution that installs in minutes on any Windows PC without requiring any changes to your infrastructure or server configuration. It enables you to reduce your stress by easily moving content from SharePoint, file shares, personal storage and Exchange public folders — all from a single, intuitive console.
Migrating with Azure?
If you're deploying from the Microsoft Azure Marketplace, we've got you covered, too. You can run Migration Suite for SharePoint from the Azure cloud without requiring local installation. You'll be able to:
Scan SharePoint and file shares to identify and avoid potential issues
Merge, split and reorganize existing content and sites to clean up site structures, optimize storage and meet evolving business needs
Import files and documents in bulk from Google Drive, user home folders and My Sites to OneDrive for Business quickly and easily, and provision OneDrive automatically for users if needed
Preserve, re-classify or add new metadata to items and documents as they are migrated to make information easier to find and enhance content value
Achieve the highest migration speed and performance possible with the Azure Turbo Boost feature
Finalize your project by synchronizing incremental changes made to the source environment during or after the migration to ensure that no data is left behind
We'll make it even easier for you. You can try Migration Suite for SharePoint free for 30 days. That will give you enough time to fairly test this award-winning solution in your environment.
Don't let the challenges or fears of migrating stop your organization from taking advantage of the compelling benefits of Office 365 and SharePoint 2016. We have successfully migrated millions of users and hundreds of terabytes of data to SharePoint — and we can do the same for your organization.