After a ten year hiatus, the Microsoft Exchange Conference (MEC) returned to Orlando in 2012 and then for a second time in Austin last week. Quest was a gold sponsor of the recent MEC, where we showcased our Exchange migration and management portfolio of products.
The conference was a huge success and we can't wait until the next one!
Here are some of the highlights:
The Original Squeaky Lobster – One of our product managers was in possession of the original squeaky lobster, signed by the Exchange developer "Andrew Goodsell". Click here to read the story of the Squeaky Lobster. The original squeaky lobster was at the Quest booth all week and conference attendees had the opportunity to take a #squeakyselfie with this famous celebrity. A lot of fun was had by all!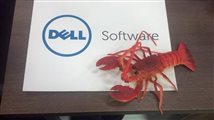 Customer Win Announcement – At MEC, we featured the newest case study, Coats quickly migrates 7,500 users worldwide to Office 365 with Quest, in the Quest booth. This project was a collaborative effort between Quest, Microsoft, and partner InfraScience. Not only was the case study video playing in the booth all week, but there was a lot of activity surrounding this customer win including a press release, lunch session, and an evening event. For more information about this amazing new customer story, check out this blog article from VP and GM, Steve Dickson, Quest Continues Leadership in Exchange Migration & Management.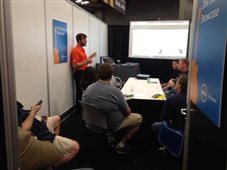 Dell offers an end-to-end Exchange solution — including software, infrastructure and services — to manage your environment faster and with fewer resources than you thought possible.
Prepare for and execute migrations

Ensure coexistence

Add high availability

Address archiving compliance and regulatory needs

Secure and encrypt your data
If you want to learn more about our solutions to help simplify Exchange migration or management, visit our Exchange landing page https://www.quest.com/.