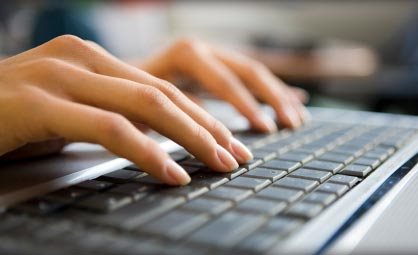 I don't live in New England, yet I am looking out my window at a LOT of snow right now, with more predicted this evening. Now I love winter and snow, but really only for a short period of time. At some point, I get really cold and when I get cold, I get really crabby. That's when I start dreaming of all things warm: hot chocolate, cozy blankets, my beat-up toasty slippers, and of course hot showers and baths.
Speaking of hot water, if you've never experienced tankless water heaters, it's a bit mind blowing. Energy saving. Very little space. Fresh water on demand without it sitting in a tank for hours on end getting stale. Noritz America sells, installs, and services more than 20 models of tankless water heaters and does a rousing business all across North America, through a network of more than 1,200 wholesalers, mostly plumbers. These folks know their hot water - literally.
But Noritz's small IT department didn't want to end up in (figurative) hot water and put on their thinking caps to address concerns about potential disruptions to channel fulfillment and support capabilities due to lost or inaccessible data. Because they are headquartered in California between two major fault lines, Noritz was also concerned about data loss and business disruption due to a major earthquake. Taken together, the IT staff decided to 'Think Like a CIO' and do some serious disaster recovery planning for their hybrid physical and virtual environment.
To keep the business running smoothly, Noritz has its critical customer relationship management and enterprise resource planning applications with associated data virtualized and hosted in servers that are colocated in a third-party facility several miles away. But with their CIO hats on, they looked more closely at their business goals and needs for data protection, realizing that a physical data center with replicated data was only one part of the puzzle.
"To complete our disaster recovery and business continuity models," explains Sara Frautschy, IT Manager, Noritz America, "we needed a place where we could back up and replicate our data in case we get hit with a big quake and our colocated data center goes down."
So they took things to the cloud as a final piece of their business continuity plan. They were able to design a cloud-based data backup, replication and recovery solution that met their business needs.
Thinking like a CIO, Noritz mapped out specific goals for their unique environment, including:
• Laying down the Recovery Time Objective (RTO) to get back online as quickly as possible
• Choosing a Recovery Point Objective (RPO), so the least amount of data was at risk
• How they'd deal with both day-to-day single-item restoration as well as complete disaster recovery (especially in an earthquake zone)
• Makes their disaster recovery plans testable on a regular basis
• Supports flexible disaster recovery options, including P2V, V2V, V2P, P2P, and now their cloud-based x2V
• Minimizes storage requirements, as well as staff management time investment
Thinking Like a CIO can keep you out of hot water, or in Noritz's case – keep them in the hot water business, but out of the hot water of a big IT disaster.
What do you think? How is your BUDR planning going? Find out more about how YOU can Think like a CIO in your own IT environment.