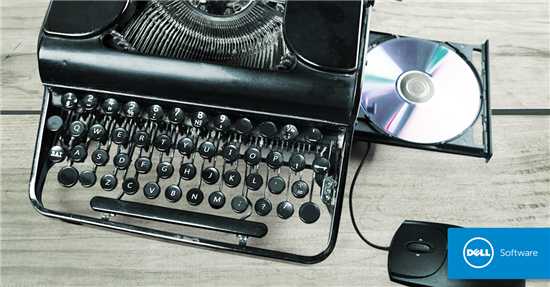 Out with the Old, In with the New
Is it easy for a company to throw out its old or existing backup and recovery infrastructure and bring in a new one? Some vendors are certainly pushing that as a viable option. In practice, however, it is not realistic for many reasons. In many organizations, backup and recovery infrastructure and operation have been built up over long periods of time. In today's world, legacy products and solutions coexist with new, highly virtualized applications and widely distributed IT infrastructure.
Now companies must manage and safeguard their data across physical, virtual, and cloud. As a result, many firms find it very difficult, if not impossible, to modernize and optimize their backup and recovery environment. We see this time and time again. Exacerbating this trend is the difficultly to adequately predict expansive data growth at all levels of an organization. Much of the data growth that is created resides outside the confines of data centers and is unstructured.
Organizations have significant challenges managing existing practices and policies for data protection and recovery with new application deployment, increased virtualization, and the march to the cloud. The cloud (public, private, or hybrid) has been a transformative mechanism for data protection and recovery. Furthermore, the cloud can facilitate companies to build out business continuity or disaster recovery (DR) strategies at a much lower cost. Additionally, archiving to the cloud is now a viable option.
So, how do purpose-built backup appliances help organizations meld their old and new data protection and recovery strategies in the face of unabated data growth, expanding virtualized environments, and push to the cloud? First and foremost, we need to begin outlining why companies should buy an appliance solution rather than cobbling their own together from software, servers, and storage they currently own.
Why buy a backup appliance versus building one with backup software, a server, and storage array? Here's some sound and prudent advice to take into account when considering a do it yourself (DIY) approach:
A DIY requires configuration of backup software, server, storage array, and target media
Untested software and hardware creates complexity
IT staff or personnel need to manage both – software, hardware, and storage infrastructure
Multiple failure points, no single vendor to escalate issues, and maintenance challenges
Costly licensing model for capacity expansion or agents and options
A backup appliance alleviates all of the challenges listed above and provides the following benefits:
Economical, turnkey appliance that is tightly integrated with backup/restore software and backend storage
Components optimized and tested for supported configurations
Simplified or all-inclusive licensing for agents, options, or replication
Improves consistent backup, recovery and DR, as well as providing the conduit to cloud-based storage options
Ease-of-deployment, ease-of-use and greater flexibility
Built-in wizards make it easy to install and deploy
Consistent performance provides storage optimization such as deduplication
Ideal for SMB, mid-market, branch offices, scale to enterprise
Can coexist with existing data protection schemes and strategies already in place
There are currently a plethora of backup appliance choices in the marketplace today. Nevertheless, not all appliances are the same. In short, many of the current vendors building appliances in the market today are using proprietary software, hardware, and cloud components. In many cases, an organization will need to purchase additional SKUs or options to build out a comprehensive backup and disaster recovery strategy. Ironically, this opens the door for another set of challenges and can be more costly to support long-term. A company evaluating a backup appliance needs to consider if the vendor can deliver, support, and maintain the solution long-term. Not many vendors have the reach or resources to build out their own IP across software, hardware and storage technologies.