Active Directory plays a major role and is one of the critical processes within organizations that use Active Directory. So, it's important to have an effective, clean and secure Active Directory environment and at the same time increasingly challenging, especially in large and complex environments. When it comes to using Native tools for Active Directory management there seems to be a slight inefficiency as they provide only basic functionality and simply cannot be used to manage Active Directory. There's just NO easy way to SECURE, AUDIT, MAINTAIN or RECOVER Active Directory Group Policies, Security and delegation, Backup or Recovery of Active Directory objects.
It's so important that you Gain Control and have the ability to Audit who is doing what in your environment across the Domain, etc. It becomes critical that you have a solution in place that covers a breadth of areas that Native tools just can't handle; this solution will allow you to cope with all challenges associated with Active Directory management.
With the release of Quest Active Administrator 6.5 IT Administrators now have a higher level of Power in there Active Directory due to the new Dashboards. These Dashboards help show usage and critical information that you would spend hours on writing Powershell scripts, but now its a simple click away.
Here are some additional examples below on What's New and how Active Administrator helps to fill the GAPS!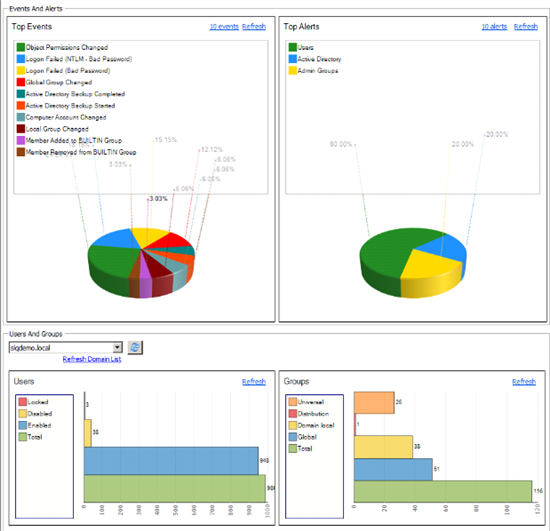 Its simple to manage permissions in Quest Active Administrator 6.5 where this fill a huge GAP in what Native tools have to offer.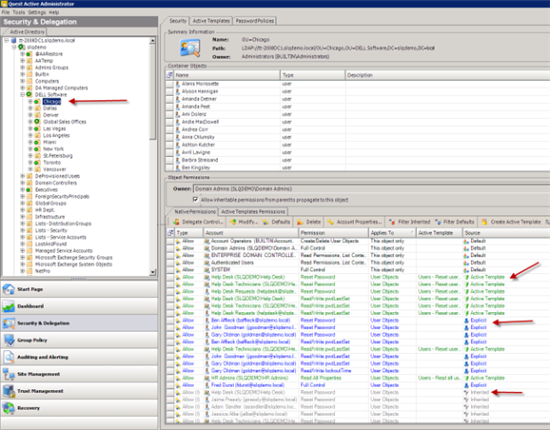 With Quest Active Administrator 6.5 you can NOW fill that void in understanding your Domain and Infrastructure is healthy
1. Report on your AD infrastructure
2. Execute Replication testing and monitor your domains without having to use multiple Native tools
3. Manage your Domains and Sites all in one central location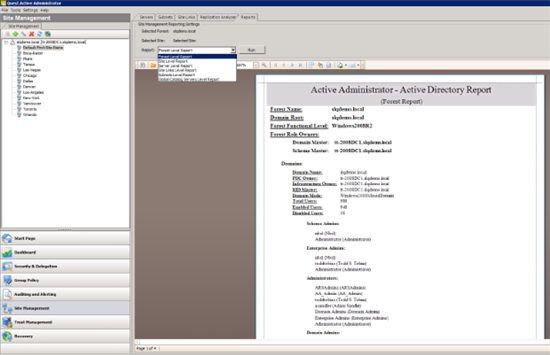 Todd S. Tobias
Product Manager
Systems Management Software, Quest Software