In my previous blog, I explored how leading K-12 schools are managing device proliferation with effective systems management — enabling a small IT team to quickly and consistently provision devices across large districts and keep them updated and safe. That's all well and good, you might say, but is a good systems management solution affordable on an educational budget?
The answer from thousands of educational institutions around the world is a resounding yes. The right systems management solution can deliver a sound return on investment (ROI) by replacing multiple point solutions, streamlining endpoint management and reducing IT overhead.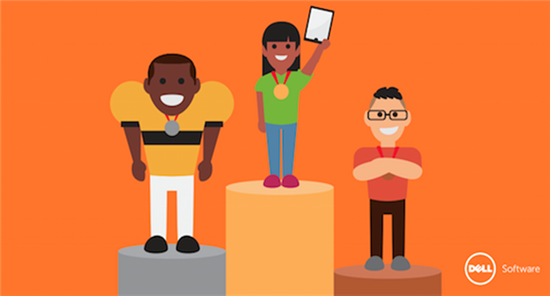 For example, one of the largest school districts in the United States, Seminole County Public Schools in Florida, was using three separate systems to try to manage its 20,000 desktops and 10,000 laptops — including ensuring accurate inventory, swift deployment, timely software updates, and efficient troubleshooting. But this approach proved to be both expensive and ineffective. For example, the county's inventory software solution was not able to provide a complete picture of all the assets, so the district was at risk of missing updates to critical software like Java, Mozilla Firefox and Adobe Acrobat — which not only hurt user productivity, but also introduced important security risks. And the separate helpdesk solution was so antiquated that users would pick up the phone rather than even try to use it, making it nearly impossible to prioritize and track issues. Moreover, the district had to license and manage all those tools, adding to both costs and complexity.
Things were even more complicated for the San Bernardino County Superintendent of Schools (SBCSS), which was using not just three but seven different products to perform inventory, imaging and remote systems management. Even with all those point solutions, the district lacked accurate insight into its inventory, and its small IT team had to spend their valuable time bringing computers into the lab and imaging each one manually — no easy task when your district spans 22,000 square miles. Moreover, this process was a extremely time consuming, since building an image took a full day and installing it took an additional one to two hours per machine.
Imagine the value of replacing all of these point solutions with a single comprehensive systems management solution. Automating tasks and enabling remote management saves expensive IT and helpdesk staff time, while also delivering less quantifiable but equally important improvements in security and reliability. Adding to the ROI are energy savings, since many schools and colleges leave machines running overnight, over weekends and even over breaks because they have no easy way to shut them down. This results in high energy bills and shortened computer life — costs that can be reduced by tens of thousands of dollars a year by automatically powering down unused machines.
Together, these savings and improved efficiencies from a quality systems management solution add up to a sound return on investment for educational institutions. To learn more about how Dell KACE solutions are helping educational institutions like yours save time and money while supporting better educational outcomes, take a look at our new solution brief.