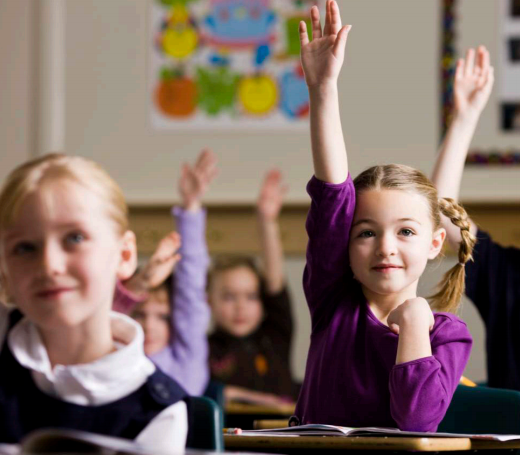 Effective, efficient network security is important to every organization, but it is especially crucial in educational institutions, where student safety is paramount and funding is carefully scrutinized. Today, education is just as dependent on technology as business is. An effective, forward-thinking curriculum is a digital curriculum, with students and teachers alike constantly accessing a wide range of applications and other resources, both local and in the cloud. Yet both public and private educational institutions must be at least as security-minded and budget-conscious as any other organization.
That's why I think you might be interested in learning how one of the largest school districts in the United States keeps its 30,000 desktops and laptops up to date and its 60,000 students safe with unified systems management from Dell.
The Challenge of Keeping 60,000 Students Safe, On a Public School Budget
Seminole County Public Schools is one of the most highly performing districts in Florida. But its Information Services (IS) staff was struggling to effectively manage the district's 20,000 desktops and 10,000 laptops and keep the network — and therefore 60,000 students — safe. The problem was not a lack of tools; rather, IS staff was juggling far too many point solutions that were each inadequate or outdated. The inventory solution was not able to provide a complete accounting of assets; the imaging solution led to inconsistent operating system and software deployments; the helpdesk ticketing system had neither an easy web interface for reporting issues nor a knowledge base to help resolve issues; and ineffective patch management meant that many systems did not have the necessary updates to ensure security.
Unified Systems Management Improves Security While Saving More Than $100,000
Seminole County Public Schools knew that replacing these disparate point solutions with unified systems management was the key to solving all of these challenges, and it found everything it needed with Dell.
First, the Dell KACE K1000 Systems Management Appliance and K2000 Systems Deployment Appliance make it easy for the district to inventory, manage and secure its entire device and application portfolio — while saving more than $100,000. "Other vendors were proposing solutions that would have required us to install, configure and maintain multiple servers," recalls Tom Condo, supervisor of IS operations, Seminole County Public Schools. "The KACE K1000 provides both inventory and service desk on a single appliance, and it was far less expensive than the competitive solution we considered."
In particular, the appliance ensures the district has an accurate inventory of its assets and can keep all the machines properly updated. "With the K1000, we can easily deploy software updates for Java, Acrobat Reader, browsers and more," says Condo. "That has been a tremendous help for keeping up to date with security because those applications tend to be the ones that have security vulnerabilities." The K2000, meanwhile, simplifies disk imaging and deployment, ensuring a standard platform across the district.
The unified Dell KACE solution has dramatically improved security district-wide — and delivered a solid return on investment to boot. "The K1000 and K2000 replaced three separate systems and eliminated the need to purchase a significantly more expensive competitive solution, saving us at least $100,000 in the last three years," says Condo.
Next-generation Firewall Further Strengthens Security and Saves an Additional $80,000 in Operating Expenses
The district gained additional security by investing in the Dell SonicWALL SuperMassive 9600 next-generation firewall. "We chose the SuperMassive initially for the web filtering," notes Condo. "Then we discovered that it included many other features that were available only at additional cost with our previous firewall, such as malware protection, anti-virus and intrusion prevention." Moreover, the SuperMassive receives real-time threat updates from the Dell SonicWALL Global Response Intelligent Defense (GRID) Network — enabling the district to detect threats they could not see with their previous solution.
But better security is not only the benefit from the Dell firewall, which replaced two additional legacy point solutions. "With two SuperMassives in an HA cluster, we have achieved 99.9 percent uptime, which is critical for our digital curriculum — while also saving $80,000 in operating expenses over the 18 months we've had them, " Condo explains. "Plus, like the KACE appliances, the SuperMassives have a smaller footprint and require less power than our previous solution."
Learn More
Given all the value that unified systems management delivers for Seminole County Public Schools, you're probably curious about what a connected security approach can do for you. I invite you to learn more with our new e-book, "Technology Tunnel Vision, Part 4: Deploy Future Ready Security for your Network, Endpoints and Data."