One of the common tasks in most organizations is to allow managers to perform operations on their subordinates in Active Directory.
In ActiveRoles, you can grant managers the rights to manage their teams. For this, you should use the built-in trustee "Manager". In this case, if the team's manager is changed, new manager will get the rights automatically.
In this post you will find step by step description of this scenario.
1. Run ActiveRoles console, right-click the ARS managed domain (that will be the scope of the user accounts that will be managed by their managers) and select "Delegate control"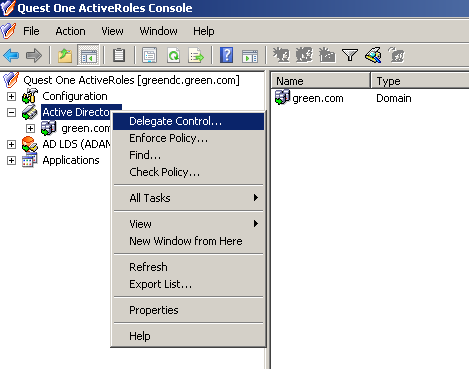 2. Click Add button on ActiveRoles Security window - Delegation Wizard will open.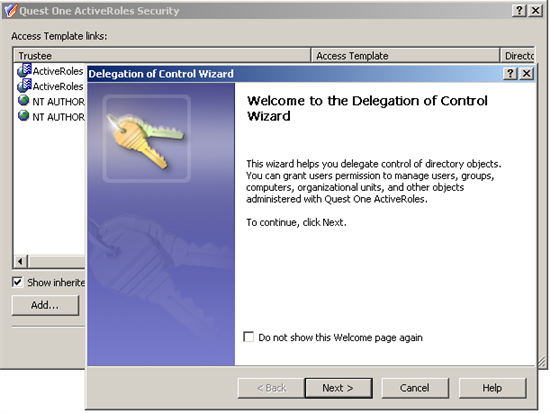 3. Click Next and them click Add to select Manager as Trustee.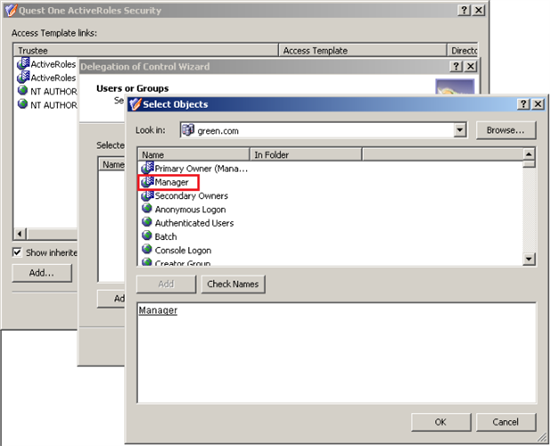 4. Click OK and then click Next again to select Access template Users - Change Password.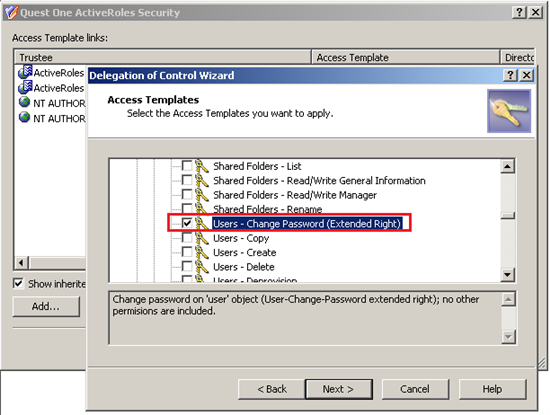 5. Click Next and Finish to complete the wizard.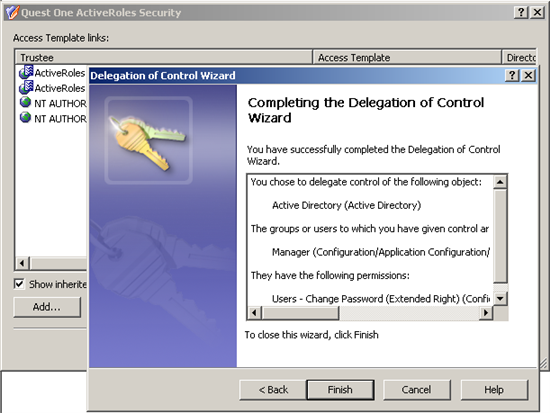 When all these steps finished, managers can reset passwords for their team members. Of course you can use any set of access templates that you require.