Quick Connect 5.2 have multiple features to simplify migration from test to production.
You can use Import Wizard to migrate configuration. This process is described in QC Sync Engine Admin Guide as Side-by-Side Upgrade.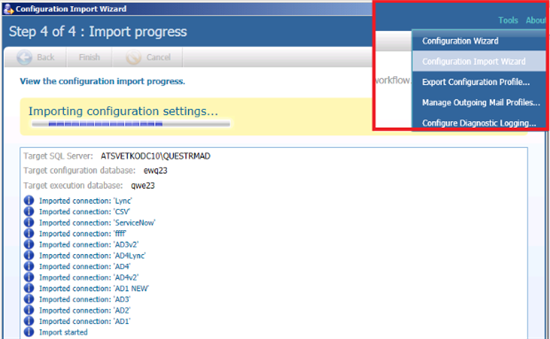 If you need more granular migration (migrate or update selected workflows) you can use Management Shell. This method uses text file for import/export and doesn't require network connection between environments.

There is even more granular method. It is possible to export/import specific rule.