As a VM administrator you probably use vSphere Client daily to interact with your virtual environment.
Wouldn´t it be nice to be able to drill into vFoglight from the vSphere Client?
If you follow this tutorial you will get a right-click menu option in vSphere Client called vFoglight Explorer that will open up a vFoglight window for that object.
Take a look at below example: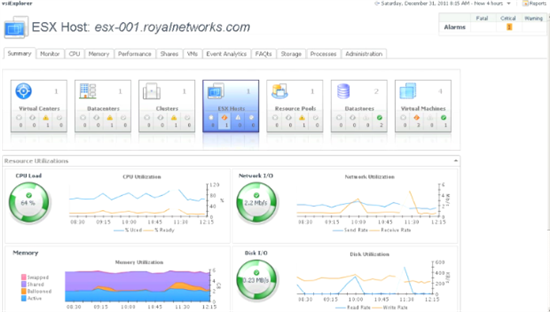 Right clicking on an ESX host and select vFoglight ESX Explorer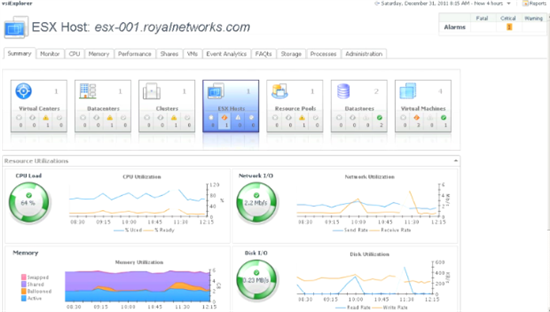 Will open a new window in vSphere Client for your selected object.
In order to get this working you need to follow these steps:
Download vSphere-Integration-Files.zip (found under Attachments)
Zip file contain two files:
vFoglightPlugin.xml (vSphere Client plugin)
vsi-1_0_2.car (vFoglight cartridge)


Edit url display in vFoglightPlugin.xml
<url display="window">http://CATALYST_URL/console/page/main/system:vsi.1</url>
There are 6 url display you need to edit (highlighted in bold).
Example: <url display="window">http://vfoglight.local:8080/console/page/main/system:vsi.1</url>


Copy vFoglightPlugin.xml to your vSphere Client Plugin directory
Example: "%ProgramFiles%\VMware\Infrastructure\Virtual Infrastructure Client\Plugins"


Install vFoglight vsi-1_0_2 cartridge
Dashboards - Administration - Cartridges - Cartridge Inventory - Choose file - vsi-1_0_2.car - Install Cartridge
Take a look at the following video where Aaron Newsome (Solutions Architect at Quest Software) show how this is done step by step and demo how it works as well: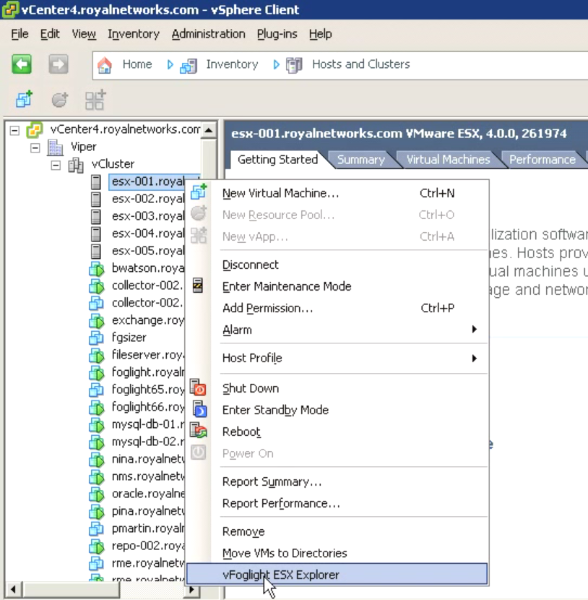 ">vFoglight-ESX-Explorer.png