Here we are with Notes Migrator for SharePoint 5.3.3 just out the door and we are already talking about the 6.0 beta! For a variety of reasons, we were working on both releases in parallel for several months now. The release is far from done, but the beta already includes some very cool stuff:
Support for InfoPath List Forms (SharePoint 2010)
Support for Document Sets (SharePoint 2010)
Adobe Acrobat (PDF) document generation
Option to migrate via native SharePoint 2010 web services
Ability to authenticate with servers running Claims Based Authentication
Office 365 / BPOS-S support (utilizing the above 2 features)
Lightweight Migration Services (for even better BPOS-D support)
Migrate to SQL Server databases
New Designer menus (including MRU lists)
This time, the beta will be managed on the new SharePoint for All community site. If you would like to participate in the beta program, go to https://www.quest.com/community/. Sign in with your Quest Community ID, or register to create a new one. Then press the "Ask To Join This Group" button.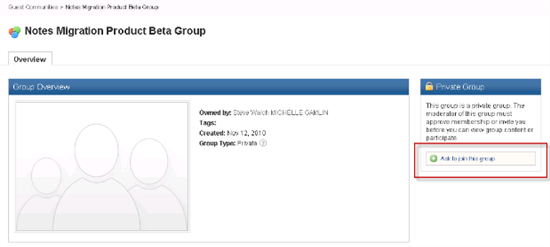 One of the site owners will review your request and will typically approve it the same day. You will receive a notification and then get full access to technical content and (of course) the beta build itself.
Quest Support will not be able to help you with this version until it releases, so please use the group's Discussion area for any questions, problems or suggestions.