April 2016 is Inventors Month. Per DaysOfTheYear.com; "Inventor's Month is dedicated to recognizing the creativity of inventors everywhere, and encouraging everybody to get inventive."
This post is in a series of interviews highlighting some of the talented individuals we are privileged enough to work with here at Quest.
Eric (Dong) Xiang
Software Engineer Sr. Manager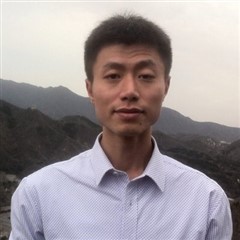 Tell us a little about yourself:
I joined SonicWALL as a software engineer in November 2006. Now as a member of DSG when SonicWALL was acquired as a part of Dell. I am located in Dell Shanghai office. Now I am leading a software engineering team (20 team mates), developing software based next generation firewall (NGFW).
When did you begin your career in technology?
When I joining SonicWALL in Nov. 2006, which is my first formal job. I began in network security area since 2003 when I participated in developing Linux based firewall when I was in my doctoral phase.
What was the path to your first invention/patent?
My first invention came from a new feature we developed for SonicWALL NGFW. At that time, customers had encountered multiple tough issues when deploying SonicWALL NGFW due to limitations of standard network protocols. To address those issues the team developed a new network protocol based on the standard one and addresses customer's problems perfectly. We love that idea and document it as a Dell patent.
Has/Have your patent(s) been introduced into a product or product line?
Yes.
Describe the experience of seeing your patent in use for the first time:
It's really great to see solutions based on my patents could meet customer's requirement and improve their satisfaction.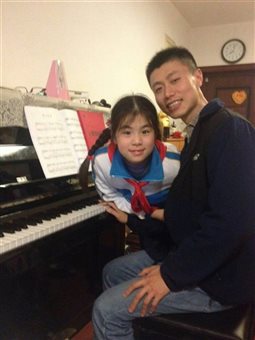 Have other inventors/technologists inspired you? Who? How?
Zhong Chen, My manager, gives me lots of direction and support during the patents application. With his valuable suggestions, I learned how to raise an invention and how to organize it into a patent application. Zhong is also an active patent player who owned many patents covering network security, wireless network, etc. He is a good model for me and encourage me to extend further on this path.
The networking and security are hot technologies. They are changed hugely within the trends of SDN, cloud computing and virtualization. I am excited being in part of this area and will keep finding more innovations for Dell SonicWALL product lines.
What interests outside of work do you have?
I like reading and swimming. I play musical instruments a bit. I do them daily with my daughter, who is 10 years old and is one of my best friends

Enjoy the interview? Please leave a note for Eric - I'm sure he'd love to hear from you.
To find out more about the products Eric helps create & to gain more time to do the things you love using solutions from Quest: #ExpectMore from IT management software