April 2016 is Inventors Month. Per DaysOfTheYear.com; "Inventor's Month is dedicated to recognizing the creativity of inventors everywhere, and encouraging everybody to get inventive."
Welcome to the first post of a series we will be publishing this month. The interviews will highlight some of the talented individuals we are privileged enough to work with here.
Mitch Brisebois
User Interface Architect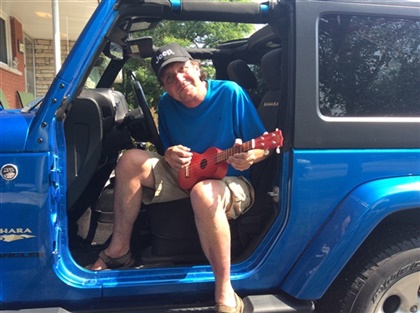 Tell us a little about yourself
I oversee UX design and patent mentoring in the Microsoft Platform Management (MPM) group. Since Dell's acquisition of Quest Software, I've filed 45 patents.
When did you begin your career in technology?
I started as a UI designer with Nortel long ago…
What was the path to your first invention/patent?
I helped create the first phone that was capable of running apps - that was Nortel's PowerTouch 350. The innovation generated by that led to my first batch of patents.
Have your patent(s) been introduced into a product or product line?
I've had many built into products - both hardware and software including Nortel phones and calling services. I've also patented innovations for startups to help them secure VC financing. Our Unified Communications Analytics product and roadmap are protected by over 15 pending patents.
Describe the experience of seeing your patent in use for the first time:
Designing innovative solutions is always exciting. It's comforting to know the related patents claim the innovations beyond the lifecycle of the products.
Have other inventors/technologists inspired you? Who? How?
Early on, I had a few patent lawyers as mentors who encouraged me. I believe that mentorship is critical to developing new inventors. Last year, we implemented lab-specific mentors in MPM which led to a large increase in participation in the Dell patent program. MPM was responsible for nearly half of all DSG patents in FY16.
What interests outside of work do you have?
Jeepin'. I'm always on the lookout for that trail less traveled!
Enjoy the interview? Please leave a note for Mitch - I'm sure he'd love to hear from you.
To find out more about the products Mitch helps create & to gain more time to do the things you love using solutions from our company: #ExpectMore from IT management software