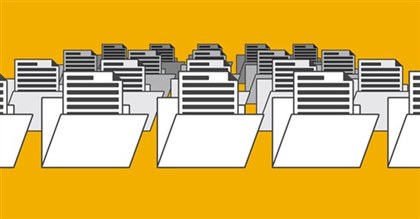 Are you happy with your approach to Exchange data protection?
We've been talking about different ways to back up Exchange, and the pros and cons of each. So far, we've discussed offline backups, Native Windows Server backups and file- and item-based backups.
Today, what do you say we look into the ins and outs of Exchange virtual machine backups? Beware: this method is treacherous.
More "Bang For Your Buck"
In the last several years, virtualization has taken the IT world by storm and changed it in a big way. It's easy to see why: virtual server backups allow each independent virtual machine to access a physical server's resources and increases the degree to which the physical server can be productively leveraged.
Virtualization boosts your server resource utilization in a big way; you get more bang for your IT buck!
This holds true for Microsoft Exchange server backups in a virtualized environment as well. But here's something else that's true: As is the case with physical deployments of Exchange, it's crucial you back up virtual Exchange instances.
A True "Resource Hog"
A typical backup method for Exchange on VM is to take a snapshot of the VM itself. This, of course, can be very disk and processor intensive, putting a major strain on the host system's resources.
So it's very unlikely you would want to, or would even be able to, do this multiple times per day. It can, and in most cases, probably should, be done in off hours during a prescribed backup time window.
Because you are waiting until off hours to run the backup, a full day's worth of email is at risk should your server go down or some other catastrophe hit before the backup is done. Also, recovery is going to take you a long time.

This backup method does not give you the capability of verifying backed up data. And it makes no provision for offsite data storage; just like with the previous methods we talked about, you would end up dealing with the hassle of rotating tapes to an offsite location.
And as you've probably guessed, this method only works with virtual machines. In an environment where you were using both physical and virtual machines, you would have to have separate instances of physical and virtual backups.
So…
You can see that there are many difficulties associated with virtual machine backups for Exchange Server. Chances are you will want to pick another way to go.
Decisions. Decisions…
Whether or not you operate in a virtualized IT environment, the choice of a backup solution isn't a choice you want to make lightly. You want to put some serious thought into it. You want to make the right choice for your needs.
Let us help you. We've put together a valuable resource we'd like to give you for free. It's an eBook we call Six Ways To A Smarter Microsoft Exchange Backup. It points out the details of six different approaches for protecting your Exchange data. Download your copy today!

About Efrain Viscarolasaga

Former PR pro, former journalist, current Product Marketing Manager for NetVault Backup. Adequate guitarist, less-than adequate hockey player; inadequate golfer.

View posts by Efrain Viscarolasaga |