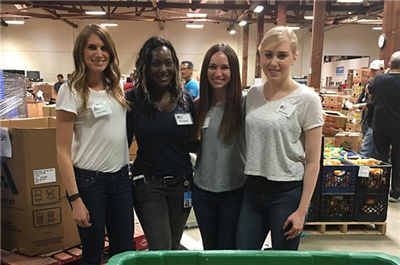 At our organization, we are encouraged to set aside time to do more of the things we love. Many of our coworkers love to give back to the community!
On Wednesday, March 16th, 40 co-workers across different departments of our company banded together to lend a helping hand to the Second Harvest Food Bank located at Irvine's Great Park. With nearly 350,000 families in Orange County facing the possibility of going hungry, Second Harvest helps fulfill a vital need in the surrounding community helping the fight against hunger.
Our team of volunteers were broken into two groups, the first group was tasked with sorting through food that is grown on the Incredible Edible Farm, which is located at Irvine's Great Park as well. This little farm produces much needed vegetables and fruits that help provide nutritious food for those in need of a little hope and a little help.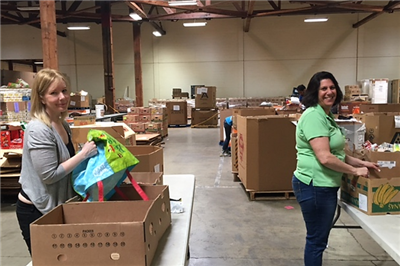 United for a Good Cause
Jeanie Davis, a senior analyst on our e-commerce team, worked on this project helping to sort through the fresh produce.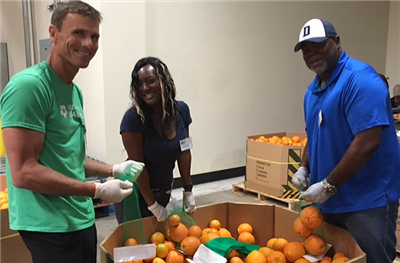 "While packaging bags filled with oranges, I smiled at the thought of knowing that there will be families out there who will receive these with a thankful heart. I intend on bringing my family to participate in future volunteering opportunities at the Second Harvest Food Bank of Orange County."
If you've ever wondered what happens to the cans/meals that are donated for food drives, I can definitively tell you where it goes. That donated food is sorted, boxed, and stacked by volunteers like us so that further inspection by Second Harvest Food Bank volunteers can be completed. This is what my fellow Media and Search co-workers Kirsten Drake, Amanda Horowitz, and I worked on. We lost count after about 50 boxes and there were many more after that.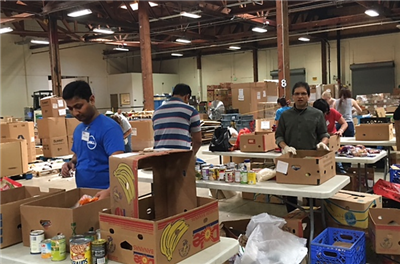 For Kirsten this was, "an eye opening experience to see how much time and effort go into making the Second Harvest Food Bank successful. This organization truly runs off of volunteers and donations. Without those vital components, the program wouldn't be as prosperous as it is. It made me realize how precious volunteer hours are and how much I'd like to continue giving back in the future."
Spending time with people on my team and meeting other individuals who work in our building and might not have previously interacted was wonderful. At the end of the day we helped sort and box nearly 10 tons of food. Not too shabby!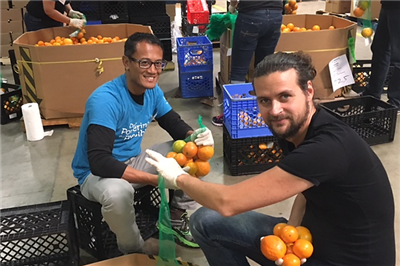 Amanda I think summed up how we all felt afterward, "It was an honor to represent my company with my fellow coworkers in an effort to help feed so many in our community. The Second Harvest Food Bank has an exceptional program and I was grateful to be a part of it."