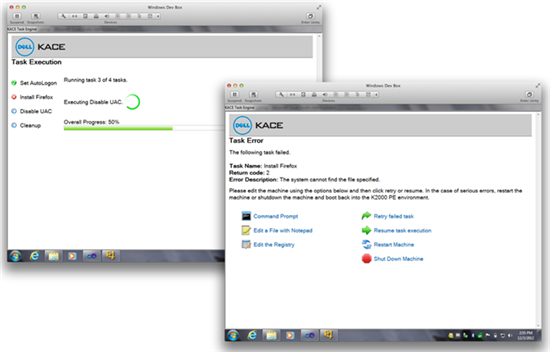 This year has been an exciting year for the K2000! Version 3.6, released earlier this year, brought Multicasting and the Task Engine to the K2000. The Task Engine is a powerful tool that increases automation of all install tasks and brings reporting of deployment progress. In order to achieve this level of automation and reporting, some major changes were required in how tasks are processed from earlier version of the K2000.
The first major change is that installation tasks no longer need prepended parameters such as "start /wait" and "call," executables with spaces in their names no longer require quotes wrapped around them anymore (I'm looking at you Firefox!), and tasks now have the ability to require a reboot of the Operating System (and keep coming back for more tasks!)
What this means for some folks is that some tasks need to be updated to be compliant with the 3.6 Task Engine. Thankfully your friendly Scripting Ninjas have you covered with the K2 Advisor application! Available from the K2000 Deployment Workbench on ITNinja (Did you notice that's in the Tools tab on your K2?!), this handy application will tell you what tasks (based on what is currently assigned to a deployment) need modification. A report will be created for you telling you which tasks need to be changed, the recommended change, as well as a link right to the task itself in the K2000. The report will also let you know how many additional restarts are being called through the Reboot Required checkbox, so that you can increase your automatic logins (for Scripted Installs and Sysprep files).
If you have updated to 3.6 and are having some issues with your installation tasks, we highly recommend that you try this application to assist you in your troubleshooting. If you have not yet upgraded (Why haven't you?) then you should download this application after your upgrade to catch any task issues prior to deployment.
The K2 Advisor can be downloaded directly from here.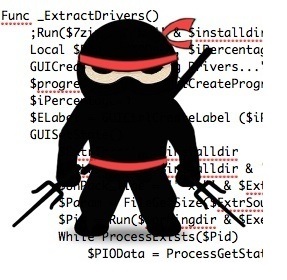 Look for version 2 of the Advisor, coming out soon, which features reporting on many facets of the K2000. Want to prepare now? Enable Offboard Database Access (Settings and Maintenance -> Security) and reboot your K2000. You will then be ready for the upcoming release of the K2 Advisor! Thanks Scripting Ninjas!