Posting this from sunny Melbourne Australia, site of next week's SharePoint Conference Australia. Its my first time down here - really kinda neat to see this on the (long) flight here from the US. You know youre far from home when yu see Jakarta and Antaractica "nearby" your flight: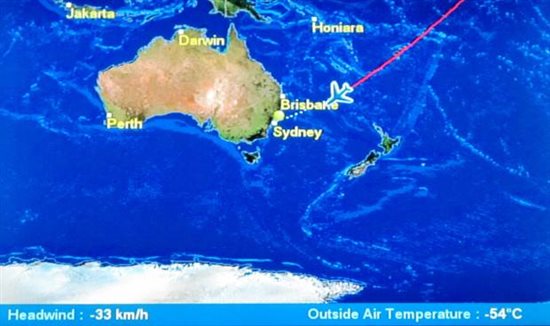 I'll be speaking about Sharepoint Performance, governance, and customizaiton - more detail to come over on KnowPoint.
BLOBs, media files, old content – Oh my! Now what else can be slowing down SharePoint? Well, we have to consider SharePoint scalabilioty, and how not builing for scale will impact SharePoint performance, the user experience and ultimately SharePoint adoption.
SharePoint Storage Performance Killer #4:
Lack of Scalability
Any organization that is just starting with SharePoint will find it difficult to foresee future SharePoint content growth. Therefore, the hardware you order for your SharePoint platform might be underpowered as SharePoint grows.
Specifically, as a recent TechNet article explains, any server that hosts SQL Server needs the fastest response possible from the I/O subsystem – and that requires fast disk storage. "More and faster disks or arrays provide sufficient I/O operations per second (IOPS) while
maintaining low latency and queuing on all disks. Slow response from the I/O subsystem cannot be compensated for by adding other types of resources such as CPU or memory…."
How many I/O operations per second are needed? For a SharePoint content database up to 4 TB, Microsoft recommends 2 IOPS per GB for optimal performance, so a 4 TB database needs 8000 IOPS. A common local SCSI array might deliver performance on the order of 200-300 IOPS. So getting performance means purchasing a lot of expensive, high-performance hardware. Or does it?
The Solution
Offloading BLOBs to the file system – thus reducing the size of the content database – is a viable, cost effective alternative to buying expensive hardware. By moving BLOBs to external storage, Storage Maximizer for SharePoint ensures that your SharePoint environment can scale to meet your future needs. The solution's tiered storage gives you maximum flexibility: as SharePoint data grows, you can direct it to the proper storage location, either for pure long-term storage or zippy immediate use. This approach keeps SharePoint performance high and preserves your investment in your existing hardware by prolonging its useful life.
Storage Maximizer for SharePoint also makes it easy to keep tabs on all your storage, both internal and external. It provides an easy-to-read, graphical chart that shows the amount of externalized content, as well as the details of how much content is externalized to the various repositories, the status of those repositories, and the events related to content externalization: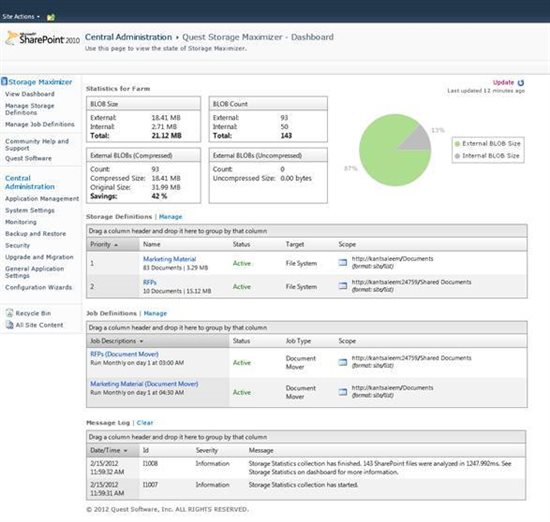 Figure 3. Quest Storage Maximizer enables you to effectively manage how SharePoint content is externalized.
Stay tuned to this blog for the rest in this series of The Top 5 Performance Killers in SharePoint Storage!
Missed the first post in this series? Here they are:
Beware the BLOB taking over your SQL – the first post of the Top 5 Performance Killers in #SharePoint Storage!
Videos, Images and PPTs: How the Avalanche of Large Media is one of the Top 5 Performance Killers in #SharePoint Storage!
Why Too Many Old, Unused Files Hogging SQL Storage is One of the Top 5 Performance Killers in #SharePoint Storage!