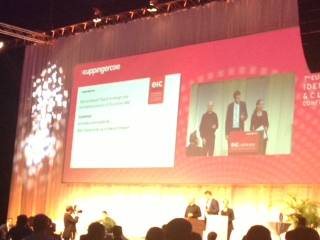 Congratulations to our customer Schindler Informatik AG (part of the Schindler Group) who tonight are celebrating for winning the "Rapid Re-design and Re-implementation of the entire IAM" award at the 2013 Kuppinger Cole European Indentity and Cloud Conference. KuppingerCole provided the following detail on their website as to the reason why they selected Schindler for this award:
"The company has not only built an identity provisioning infrastructure for their project, but also performed a client migration to the new Windows version and restructuring of their Microsoft Active directory, working on several complex projects in parallel. At the same time, their HR has been standardized, forming a reliable information source for their IAM."
KuppingerCole has produced a detailed report outlining the project, which leveraged our Quest One Identity Manager as well as one of our Migration tools and involved 45,000 employees in more than 100 countries around the world. To learn the details on this project, download the report here by logging in with your KuppingerCole, Facebook or Google account information. When you consider the scope of dealing with the identities of that many employees, locations and the rest of the details about what they accomplished within their timeline, the word 'rapid' really does fit!