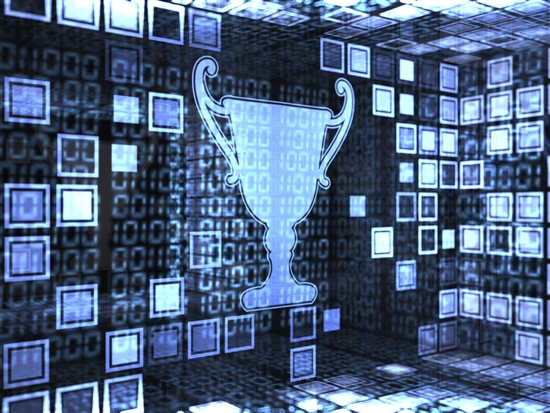 Did you know that Dell Foglight for Storage Management (FSM) just took the Silver award in the Storage Management Tools category of the annual Storage Magazine / SearchStorage.com 2015 Products of the Year competition?
FSM won this award partly because it allows you to visualize, analyze and optimize your entire storage infrastructure – and improve your overall efficiency. We call it "end-to-everything" performance monitoring: analytics, performance monitoring and capacity planning across heterogeneous data storage environments.
With FSM, you can use both real-time and historical data to inform your decisions. For example, you can look back at snapshots of live data from four days to four months ago to diagnose problems– not just view reports.
Making FSM even better
We're averaging three releases per year for FSM, each one focused around a key element of storage management. In 2015, two of our most notable updates were the addition of support for Hyper-V and the introduction of more robust capacity planning:
Hyper-V support: FSM collects information from the hypervisor and the storage hardware itself. This data is fed into an analytics engine, which gains insight across the entire virtual environment. FSM now includes the ability to see the whole connection – from Hyper-V logical volumes and cluster-shared volumes all the way down to the array – and provides complete VM-to-LUN analysis.
Capacity planning: Our capacity planning feature looks at the historical rate of consumption for each storage pool – at the physical level. This provides you with the insight and reporting you need to watch and move resources around based on usage.
Because logical volumes can run out of space (at the LUN/data store level), FSM offers thin-disk provisioning support at the storage pool level. Let's say you have one terabyte of storage. You can make that look like 10TB to your VMs by carving it up and logically assigning different pools. While most users don't need that much storage, this gives them the ability to grow without needing to spend money on storage that isn't being used.
But, what happens when your array runs out of storage? FSM exposes the storage that's actually available for use – instead of the storage that's set aside for other things (such as mirroring, snapshotting and other overhead).
FSM 4.0 also adds the capability of taking a longer-term view. You can look at days or months of historical data, and calculate when your array will physically run out of storage. That's exceedingly valuable if you're doing storage planning. You can now calculate when you need to add more storage to current arrays or buy new ones, and plan accordingly.
Connecting the dots
The Foglight team works closely with vendor partners to provide a consistent view across arrays that connects all of them to your virtual machines – whether Hyper-V or VMware. In short, FSM allows you to connect the dots from the data store down to the LUN, and delivers a true end-to-end consistent view across each array. You can work with live real-time and historical data to get the best insight into your virtual environment, and plan for the future.
What's next?
EMC vPlex will be the next addition to the family of storage arrays supported by FSM. FSM is available as a standalone product, or as part of Foglight for Virtualization, Enterprise Edition.
Find out more
Read what the TechTarget judges thought of FSM 4.0.