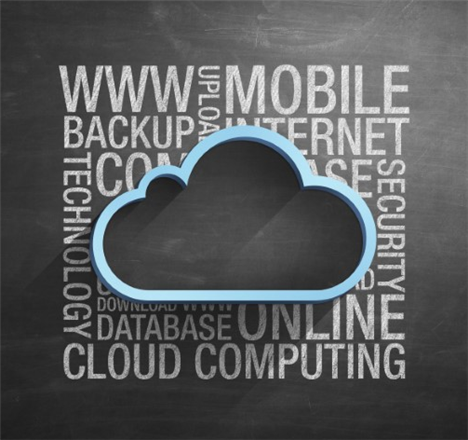 You'll never see anyone jump back in amazement because Exchange doesn't go down when disaster strikes. But you might hear a sign of relief from those in the know.
A workload-specific Disaster Recover (DR) site in a public cloud is the unsung hero in a data protection scenario that guarantees business continuity. Data protection software can work quietly behind the scenes on a public cloud platform until the moment arrives when it saves the day.
It allows you, for example, set up a virtual standby in the cloud of a business-critical machine like your organization's Microsoft Exchange Server. The standby is updated every time the primary machine takes a snapshot. So, if you lose your primary machine for any reason, you can turn on the standby immediately for near-continuous Exchange Server availability and near-zero data loss. Recovery time objective (RTO) will be measured in seconds rather than hours.
Avoiding a high-risk scenario
But there is a catch. To minimize the risks of this data protection strategy, you need to choose both the right public cloud platform and the right backup and recovery software. The two of them need to be tightly integrated. Your public cloud will have to offer good compute performance, good storage performance, and good bandwidth for this to work. And your backup and recovery software has to do the following:
Provide frequent snapshots/replication as well as tight integration with the application and the hypervisor.
Handle physical to virtual migration, virtual to virtual migration, and even virtual to physical migration that encompasses the entire working environment (hypervisor, operating system, application).
Execute cloud-to-cloud replication — in case your cloud-based workload needs to be protected in another cloud, which is good operating procedure for safety's sake.
Recover what you need when you need it
Even as our "unsung hero" protects your most visible, mission-critical data it offers a low profile and a small footprint. Using the public cloud in this way involves relatively small amounts of data, so cost/GB isn't much of an issue. It does not require frequent administrative intervention.
Disk snapshot images can be taken without slowing or interrupting user access to the system. It's so fast that you reduce your potential for data loss dramatically. Application-aware backups can be scheduled as frequently as every five minutes and their recovery can be automated.
Using a workload-specific DR site in a public cloud is just one of four scenarios for improving data protection with a public cloud. In fact, you can use the public cloud to protect anything you want — but only if you choose the right approach, with the right cloud data protection, in the right cloud.
Here's our white paper to help you choose wisely: