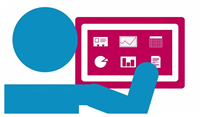 Are you using Oracle Enterprise Edition?
If so, there's a way to significantly reduce costs ― without sacrificing database performance. Both Gartner and Forrester advocate using Oracle Standard Edition as an alternative to Enterprise Edition to achieve cost savings.
Why Oracle Standard Edition rocks
Because you still get an unlimited number of users, unlimited database size and an unlimited amount of memory, you can certainly run your infrastructure on Oracle Standard Edition and still offer optimal service. In fact, many organizations are already taking this approach and discovering significant advantages.
Standard Edition allows you to:
Pay for the processor, not the cores.
Run small- to moderate-sized workloads with today's faster CPUs.
Achieve the same level of reliability and robustness as Enterprise Edition, since Standard Edition is built on the same core database engine.
Eliminate the need for specialized training.
Manage Standard Edition with basic features in OEM and gain extended functionality from third-party tools.
Already running Standard Edition?
There's an easy way to deliver optimal service. Many Standard Edition customers have found that adding a third-party data replication solution allows them to significantly reduce their database costs and optimize service. Look for an affordable toolset that provides high-performance replication and near real-time data integration, allowing you to improve the availability of your Oracle databases.
How data replication maximizes the value of Oracle Standard Edition
The right data replication solution will provide:
High availability
Scalability
Reporting database(s)
Archive repository
Applications testing
Small- to moderate-size data marts (aggregated data)
Data mashups (federate data from multiple sources)
Data staging (hold data for data management instead of in a file)
Seamless, impact-free system upgrades or migrations
And since Standard Edition doesn't include Data Guard, a third-party solution can help you easily implement high-performance database replication at a low total cost of ownership. This prevents you from relying on a tool that's being deprecated like Oracle Streams or having to use GoldenGate, which has a high purchase price as well as a high total cost of ownership. A third-party toolset can deliver all the functionality in GoldenGate ― at a fraction of the price.
The easiest way to achieve high availability
With Oracle Standard Edition and a powerful data replication solution, you can easily reduce costs and ensure high availability. That's why, for more than 16 years, customers around the world have trusted SharePlex to deliver enterprise-class service on a Standard Edition budget. Using a solution like SharePlex makes it simple to keep costs low, reduce or eliminate downtime, offload reporting, improve database performance and much more.
Gain step-by-step guidance today.
To learn more about how you can dramatically reduce costs and downtime by coupling Oracle Standard Edition with data replication, read, "Ensuring High Availability for Critical Systems and Applications."
A real-world example
In my next post, I'll explain how one of the world's largest online health and fitness sites strengthened website performance and business intelligence with the power of real-time data replication while running on Oracle Standard Edition databases.