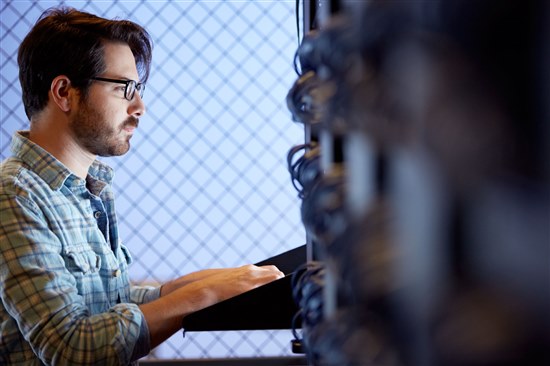 It's Saturday night. You had a great day in the sun with your kids. You just finished off some excellent takeout and are now settled into the sofa, well-absorbed in the second half of "Lord of the Rings." Hobbits and elves are gathered at the magically beautiful Rivendell to form the fellowship — when suddenly your phone buzzes with an alert from work. That's right: work. Your weekend backup has failed, and you have to rush into the office to restart it.
Or how about this: It's 2 a.m. on a Tuesday, and someone in the finance department pulling an all-nighter calls to say the system has gone down. She's desperate with fatigue and her impending deadline. You have to get up and drive to the storage facility to acquire the off-site backup tapes, which may or may not have the information she needs on them since these backups are now two weeks old. Nonetheless, once at the office, you do your due diligence and go through the catalog, import the data from the tapes and attempt to recover the information she needs.
Sounds awful, doesn't it? For Leonard Charran, network administrator at Ulbrich Stainless Steels and Special Metals, this is how much of his time away from the office used to go. In fact, backup and recovery took about 330 hours a month — all during nights and weekends — and his team had to be on call throughout it all.
During office hours, Leonard was under tremendous pressure as well. He had to continually explain to his superiors why his back up and recovery system was costing so much yet providing such unreliable and time-consuming results. With a two-week cycle in backups, Leonard was acutely aware of the business risk of not having current backups of all data on disk.
That was before Leonard migrated his team to the DL4300 Backup and Recovery Appliance with built-in AppAssure data protection software (known as Rapid Recovery in its standalone software form). Now Leonard can perform a complete backup of data nightly, and the DL4300 takes a block-level snapshot every four hours during the day. Backup is nearly automated at this point. "I'm saving at least 96 hours a week," he says.
In addition, Ulbrich saved $8,000 immediately by eliminating the need to purchase additional disk array capacity, and the company will save over $9,000 annually by eliminating the need to purchase tapes and contract with an off-site storage service.
Leonard and his team can now provide business continuity with fast, reliable data replication and recovery — while also slashing costs and IT workload. Leonard and his team worked directly with Dell Support to make sure they got the best solution for Ulbrich's unique business. In addition to the DL4300 at the company headquarters in Connecticut, Ulrich is rolling out a series of DL1300 Backup and Recovery appliances in its remote offices for replication back to the DL4300 datacenter in Connecticut, saving staff time and money as well as reducing complexity by eliminating the reliance on physical tape.
Read the full customer story to learn more about the specific solution Leonard implemented.
If you'd like to get started researching new backup and recovery solutions for your own organization, check out these resources:
For a second customer success story, read how The Truland Group implemented a flexible backup strategy and company wide disaster recovery plan.