As you may have seen in our May 14 blog post, we announced the new release of Migrator for Notes to SharePoint 6.5. This release includes a number of features that were requested by customers and partners, and you can learn much more detail in the Migrator for Notes to SharePoint 6.5: What's New document.
But we wanted to take this blog to showcase the new Nintex forms feature.
Showcasing the New Nintex Forms Feature
The ability to transform Notes forms to Nintex is definitely the highlight of Migrator for Notes to SharePoint 6.5. We've been getting this request for awhile now, and here's why.
Custom Notes applications, such as those including forms and associated workflows, are a sticking point because of the associated risk, cost, time and complexity. Migrating Notes forms is hard enough, but there's also the challenge of finding a suitable target on SharePoint. Microsoft InfoPath was one of the most common targets for migrating custom Notes forms. However, Microsoft's recent announcement that there will not be further development of new features for InfoPath has made many customers look for suitable alternatives. Fortunately, now there's a solution. Migrator for Notes to SharePoint enables you to transform an IBM Notes form into a Nintex form. Nintex forms are supported in SharePoint and Office 365. Nintex also provides a powerful workflow solution that integrates with Nintex forms. With Migrator for Notes to SharePoint and Nintex, you can finally get your applications off of IBM Notes and onto a platform that meets your business needs!
Here are a few screen shots:
Below is a Leave Request document in a Notes application.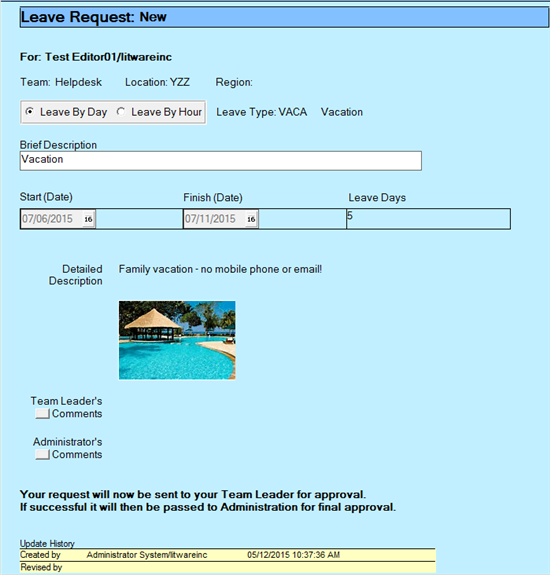 Organizations can use Migrator for Notes to SharePoint to provision the SharePoint list, migrate the data and transform the Notes form into a Nintex form.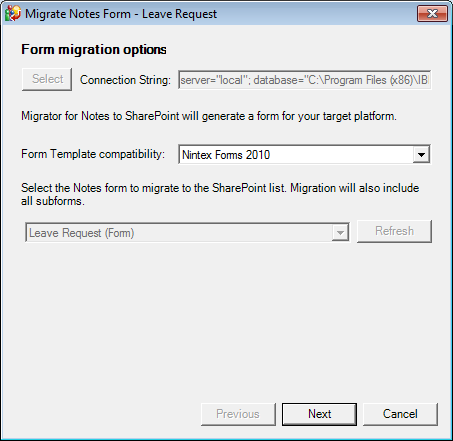 Organizations can then use the Nintex form designer to map the form fields to SharePoint columns.

After a few additional modifications, you can see the completed Nintex form with data below.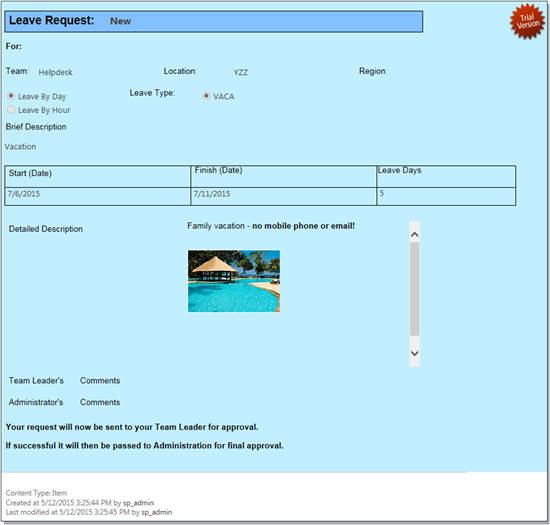 Want to try it out for yourself?
Limited-time offer: We've extended the free trial version of Migrator for Notes to SharePoint to now include five databases for migration to ensure a successful evaluation in your environment. From now until June 30, 2015, you can use the free trial version to migrate up to five application databases in your environment. As always, the free trial also contains complete discovery and analysis functionality enabling you to perform assessments of your existing Notes/Domino environments - absolutely free. Database migrations are limited to non-production use.