Compared to collaboration and publishing site types in SharePoint, personal sites (My Sites) have a number of specific characteristics you need to keep in mind when planning your migration.
My Site is basically your personal spot in SharePoint to store and share your own stuff. Behind the scenes, a My Site is a private site collection that typically resides in a dedicated web application along with other personal sites. Site URL names are generated by SharePoint Server automatically and usually derive from a person's logon name:

While you can navigate directly to your personal site, most people use the My Site link to open their site:

The link actually points to something like http://intranet/my/_layouts/MySite.aspx. This is so called My Site Host, which gets your user name and redirects you to a virtual site that combines your user profile and your personal site:
Now, how do you go about migrating My Sites using Migration Suite for SharePoint? Let's copy a bunch of personal sites from SharePoint 2007 to 2010 step by step.
Note: User profiles cannot be migrated using Migration Suite for SharePoint. You can either rebuild user profiles by importing data from the directory or use database attach method to move profiles (https://technet.microsoft.com/en-us/library/cc263299.aspx#SSP).
First off, make sure you have a proper mapping for My Sites in the application. Open Profile Manager | Global Variables. The Site Template for My Sites setting must be set to SPSPERS#0: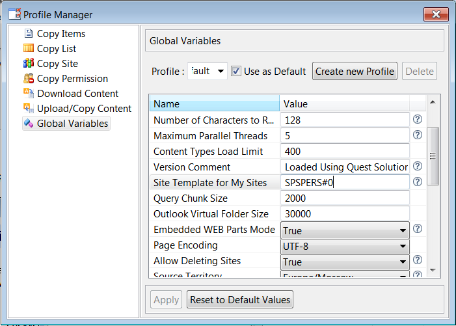 You should also ensure that the target farm is configured to use the same naming format for My Sites as the source farm. If they don't match, your target SharePoint Server won't be able to match users to migrated sites and will create new blank My Sites instead:

Next, fire up Migration Suite for SharePoint, switch to the Quick Mode ribbon tab in the application, click Copy Sites and select Copy Site Collections/My Sites:
On the Select Web Application screen, connect to the Central Administration URL and select the web application hosting My Sites: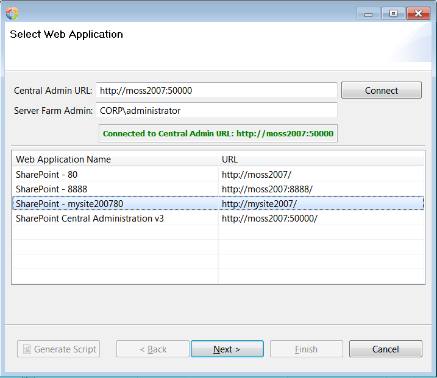 Then check off the personal sites to be migrated: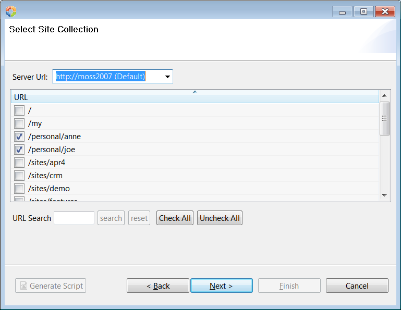 On the next screen, connect to the target farm's Central Administration site and specify the target URL path for My Sites. On this step you can also adjust the site copy options as usual: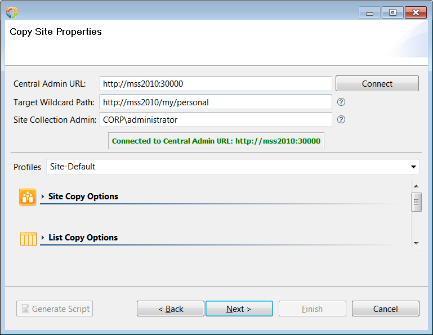 Now let's check that SharePoint picks up the migrated my site: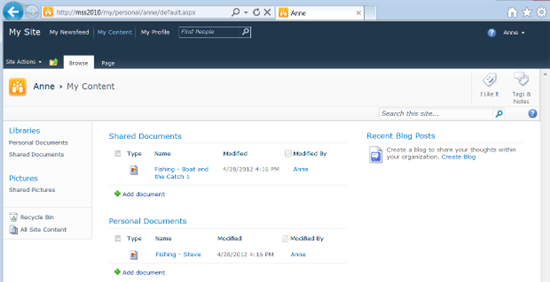 Congratulations! You have successfully migrated My Sites between SharePoint farms.