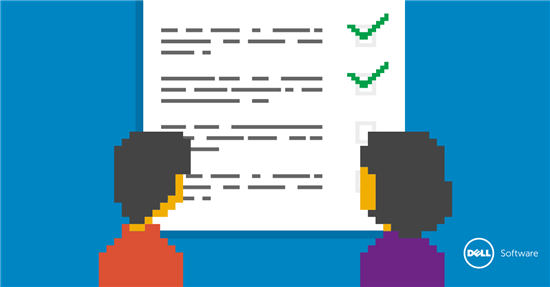 For every content consolidation or migration path there is a tool.
Sometimes it's a primitive tool, like tedious copy-and-paste. Other times it's a series of scripts for mapping data and moving it in batches to the new platform. Or (usually the most expensive option) a specialty IT firm creates its own proprietary tool and charges consulting fees to move the data.
In this series of posts, I've mentioned those as options for consolidating enterprise social networks (ESNs). As ESNs grow in popularity and value, organizations look at the valuable social data trapped in silos — the engineers have an ESN, Marketing has another, Tech Support has its own, etc. — and resolve to stop supporting multiple ESNs. They begin to see the business wisdom of standardizing on a single social networking software product.
Then comes the search for the migration tool.
What to look for in a content migration tool for consolidating enterprise social networks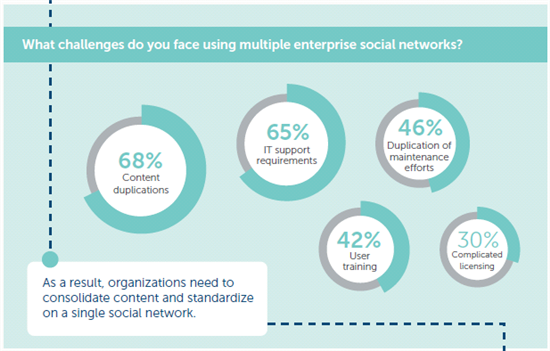 The biggest problem with the options I mentioned above is that they offer no guarantee of maintaining content fidelity, metadata or permissions; a good migration tool preserves them in the new platform.
We've published a new white paper called "Best Practices for Consolidating Multiple Enterprise Social Networks" based on the results of a survey by Dimensional Research. Have a look at the paper for background information on ESN migration projects and images from our infographic, "How much does enterprise social cost you?"

The paper also includes a list of must-have features for the tool you choose when your organization decides to consolidate enterprise social platforms:
Content discovery — Do you know how much or how little work your migration will entail? To properly scope the project, you need a tool that can discover your source content and show you details about its records and who generates them.
Data fidelity — Structures and supported formats vary among platforms, so the tool must be able to preserve them, or at least offer compromises that satisfy the needs of your users.
Migration of supporting metadata and tags — Almost as important as the posts and documents themselves are the metadata and tags that describe the content.
Error tracking and logging — Nobody likes to hear "Oops" in a project like this. If errors occur, the tool should record them. Detailed logs will help you recover from migration errors, especially in very large migrations.
Repeatable processes — To reduce the risk of error, the tool should allow you to easily reuse your connections and migration settings, for example.
Other must-haves covered in the paper include a simple UI, good training materials and adequate support — the kind of things that can smooth the rough edges off your consolidation project.