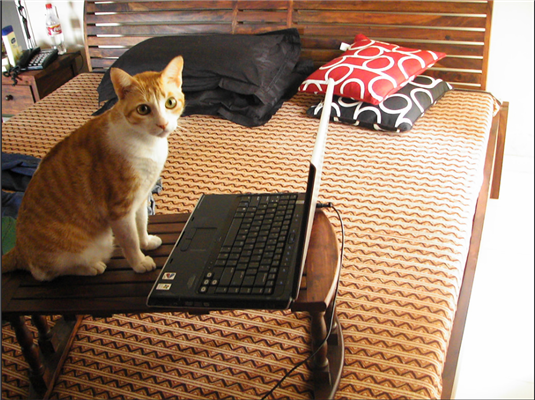 Let me start by saying that I love to travel – but lately it seems to always be for work. Don't get me wrong, it's great to attend all these different events and meet people face-to-face, but let's not underestimate the value of being able to sleep in your own bed at night. And a virtual event lets you do just that. Perhaps that's why I am enthusiastic about participating in the upcoming Quest Virtual Trade Show on June 23rd.
Plain and simple – virtual events are pretty darn fantastic.
You get something for nothing
Sure, a good night's sleep is a great motivator, but there are other reasons you should considering attending our virtual trade show. Obviously, there is a pretty significant cost-savings that comes with not having to buy plane tickets, an overpriced hotel room, meals, and all the other small things that quickly eat away at your travel budget. But that's just part of it.
Those travel savings mean more money in your budget to attend some other industry event that you had been eyeing, but may not necessarily have had funds to go to. And while we're talking cost-savings, our virtual trade show is a great way to further your knowledge and gain insight into new trends or ways to solve common challenges – and it's free!
It's the safer bet
Because our trade show is online, you won't have to battle morning traffic to get to the convention center in time to get your free, continental breakfast muffin before the keynote session. Besides, all the good muffins are usually gone anyway and you'd likely get stuck with some unidentifiable flavor that vaguely resembles raisin or chocolate chip. Personally, if I'm going to make a bet, I'd prefer that it be in a contest, not on a muffin - and I'm not talking about the kind you find inside a Las Vegas hotel on your way to the convention center.
Obviously, attending our virtual event means you will be providing your own breakfast, which may not seem like a benefit, but we're saving you from eating that scary nondescript muffin, standing in line at Starbucks, and battling convention traffic, so there is that.
Get virtual swag
Attending a virtual event means no tchotchkes to lug around or people trying to scan your badge just to give you a T-shirt. On the downside, that means no tchotchkes or T-shirts. However, you are automatically entered into a drawing for a chance to win some cool prizes just for registering and attending our event.
You can also add any product documentation, event handouts or other information available throughout the event to a virtual swag bag. You can then download the information you collected at your convenience, and have it at your fingertips for quick reference.
Become a virtual expert
Or should I say, become a virtualization expert? Visit the Virtualization Performance Management booth pedestal and network with our virtualization experts. You'll also be able to view our live webcast to learn how to holistically manage VMware and Hyper-V performance, which will be followed by a Q&A chat session. And while we won't have the capability to do live demos at the booth, if you miss the webcast, our sales team would be more than happy to schedule a demo for you at a future date – just ask me or one of my colleagues via the chat function at the booth.
On to the main event
Perhaps the best reason to attend the virtual trade show is that you can set your own schedule and arrive whenever it suits you. Simply log in to the virtual expo on June 23rd any time between 8:00 a.m. and 3:00 p.m. PDT – or, 9:00 a.m. – 4:00p.m. BST if you're in the UK or EMEA - and tour the Foglight for Virtualization (and other) booth stations, view a webcast, or simply pick up some documentation – it's completely up to you.
You attendance also gets you access to Quest's complete Systems and Information Management portfolio, so you can explore complementary solutions or check out what else we have to offer. Don't miss this opportunity to connect, explore, and learn how Quest can help support your organization – especially when you can do it right from your desktop.